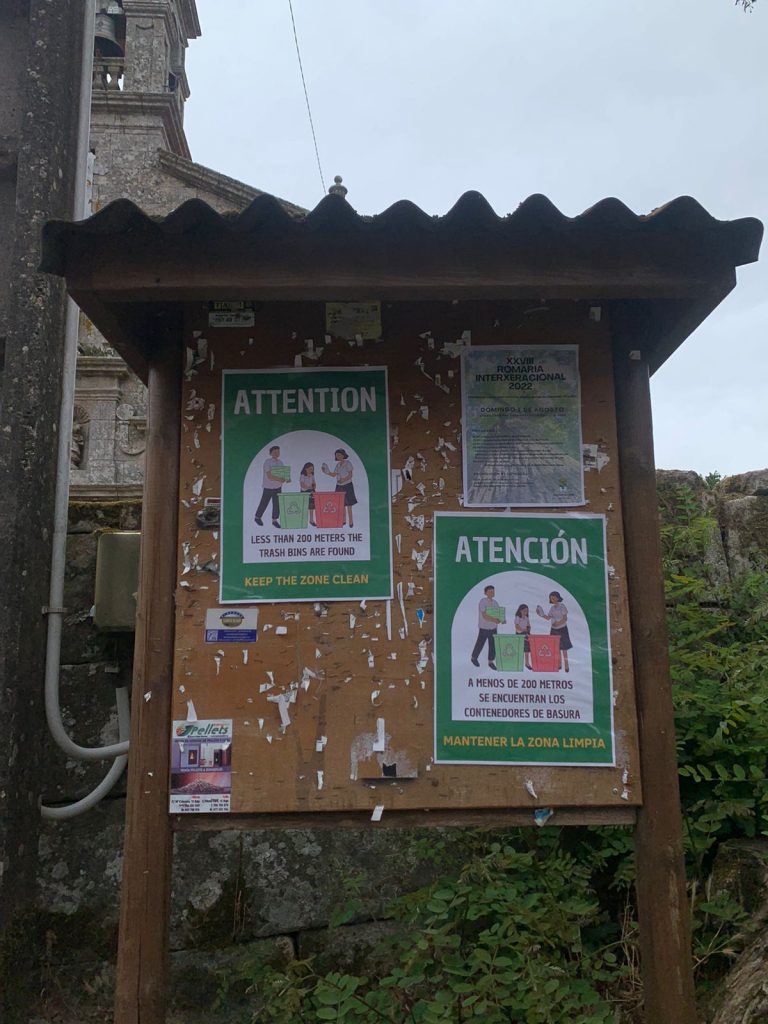 27 and 28 of July
---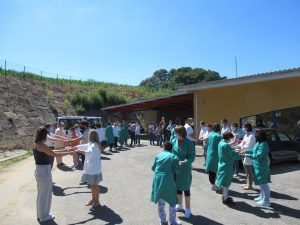 ?? 27/07
The 27th was  Wendnesday and on this day we went to day-care center for people with disability. The center had approximately 40 people, so the crowd was quite large. We decided to do a presentation about our cultures. The things presented were diverse, from food, to dances, traditions and how to make bracelets. In overall, I think it went quite good, we all made an effort to speak spanish instead of english, the audience was excited all the time and the feedback was that they had fun.
28/07
On the next day we did the camino. We started by trying to find a place where to put a poster, made to warn the pilgrims and the users of the taberna that, there is a trash can near and that to not throw it to the floor. Then we collected some data for the reports and cleaned, again, a bit more.
?? 27/07
El 27 era miércoles y ese día fuimos a la guardería para personas con discapacidad. El centro tenía aproximadamente 40 personas, por lo que la multitud era bastante grande. Decidimos hacer una presentación sobre nuestras culturas. Las cosas presentadas fueron diversas, desde comida, hasta bailes, tradiciones y cómo hacer pulseras. En general, creo que estuvo bastante bien, todos hicimos un esfuerzo por hablar español en lugar de inglés, la audiencia estuvo emocionada todo el tiempo y la respuesta fue que se divirtieron.
28/07
Al día siguiente hicimos el camino. Empezamos por buscar un sitio donde poner un cartel, hecho para avisar a los romeros y usuarios de la taberna que, hay una papelera cerca y que no la tiren al suelo. Luego recopilamos algunos datos para los informes y limpiamos, nuevamente, un poco más.
You are not allowed to edit this post.