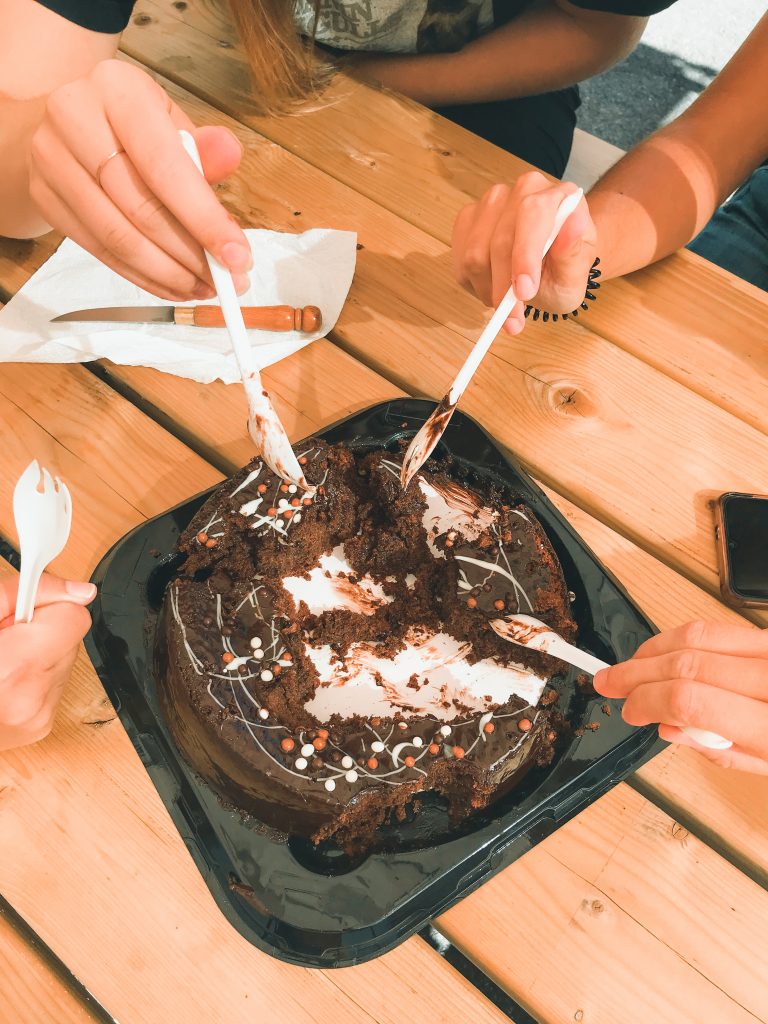 3 BIRTHDAYS in one week!
---
?? By accident (or not),  3/5 girls in our group have their birthday in September. And within one week. We wanted to surprise each birthday girl with a cake and balloons. And, we managed to find 3 different types of cake.
Firstly, Diana. She turned 21. We got her a traditional Galician cake with Nutella on top. Also, took photos at one of our favorite spots: the abandoned or unfinished house in O Cádavo.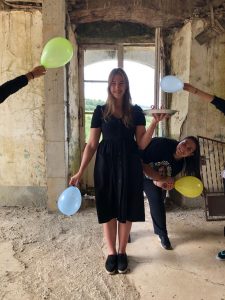 Secondly, Dafni. The Greek goddess turned 30! We found a delicious ice cream cake and special balloons in Castroverde.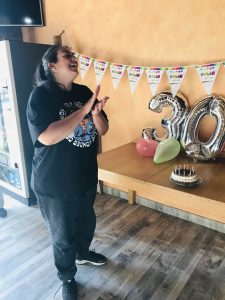 And then it was me. I turned 29. The girls surprised me with the best chocolate cake I've ever had. We tried to be spontaneous and not cut it into sectors, but eat it bite by bite with forks. Best decision ever! It was hard to stop! 🙂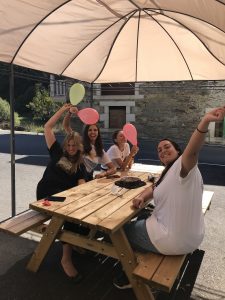 ?? Por casualidad (o no), 3/5 chicas de nuestro grupo cumplen años en septiembre. Y dentro de una semana. Queríamos sorprender a cada cumpleañera con un pastel y globos. Y logramos encontrar 3 tipos diferentes de pastel.
En primer lugar, Diana. Cumplió 21 años. Le regalamos una tarta tradicional gallega con Nutella encima. Además, hice fotos en uno de nuestros rincones favoritos: la casa abandonada o sin terminar de O Cádavo.
En segundo lugar, Dafni. ¡La diosa griega cumplió 30 años! Encontramos una deliciosa tarta helada y globos especiales en Castroverde.
Y luego fui yo. Cumplí 29 años. Las chicas me sorprendieron con el mejor pastel de chocolate que he probado. Intentamos ser espontáneas y no cortarlo en trozos, sino comerlo bocado a bocado con tenedores. ¡La mejor decisión de todas! ¡Era difícil parar!
You are not allowed to edit this post.