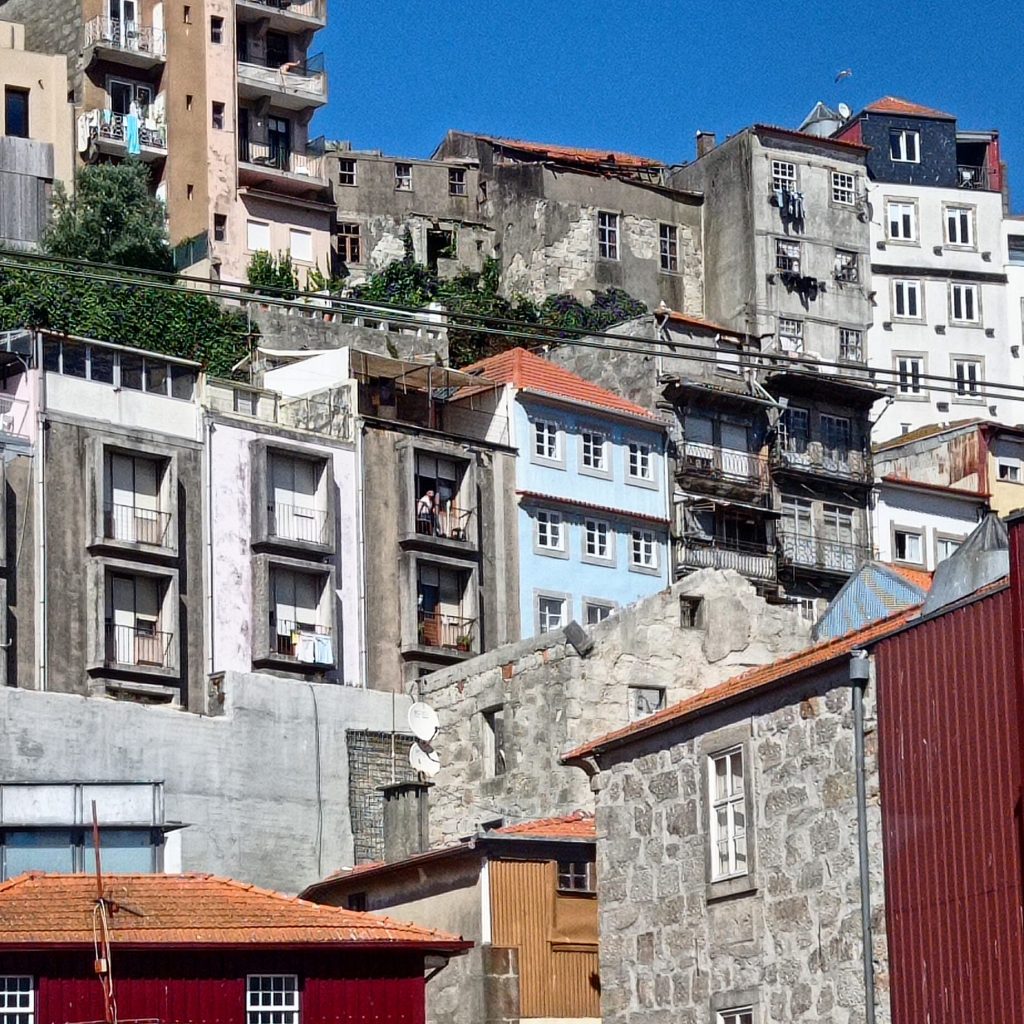 About my last week between Triacastela and Porto
---
?? The last week was full of new experiences!
After having worked in order to get a more inclusive Camino and having talked with many pilgrims about their experiences, my roommate Daniela and I decided to take advantage of the long weekend and get out from our beautiful, little (so little!) village Triacastela.
Thanks to our roommate Ines, who kindly hosted us, we get to visit her beautiful city, Porto. At the very last time, we bought the tickets and in a few days, we were on our way to Splendid Portugal!
I was incredibly surprised to know such a lively city, where all the people make you feel welcomed, the smell of the ocean fills your soul, and the tasty food fills your stomach.
Before getting home again, we met up all together in Santiago and we had a great night singing and dancing traditional Galician songs with the people of the city, celebrating Santiago's Day!
?? ¡La última semana estuvo llena de nuevas experiencias!
Después de haber trabajado para conseguir un Camino más inclusivo y de haber hablado con muchos peregrinos sobre sus experiencias, mi compañera de piso Daniela y yo decidimos aprovechar el fin de semana largo y salir de nuestro precioso (¡y pequeño!) pueblo de Triacastela.
Gracias a nuestra compañera de cuarto Inés, que amablemente nos recibió, podemos visitar su hermosa ciudad, Oporto. En el último momento, compramos los billetes y en unos pocos días, ¡estábamos en camino a Portugal!
Me sorprendió mucho conocer una ciudad tan animada, donde toda la gente te hace sentir bienvenida, el olor del mar te llena el alma y la comida sabrosa te llena el estómago.
Antes de volver a casa nos reunimos todos juntos en Santiago y pasamos una gran noche cantando y bailando canciones tradicionales gallegas con la gente de la ciudad, ¡festejando el día de Santiago!
You are not allowed to edit this post.