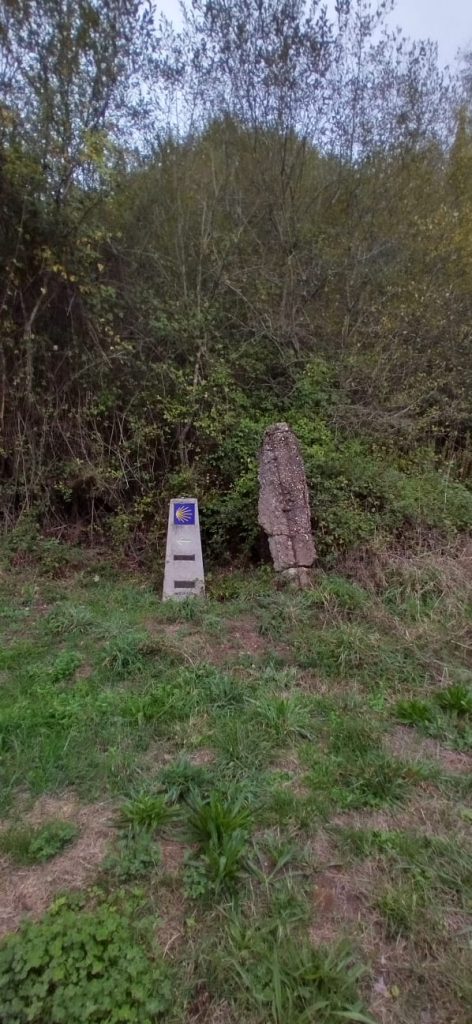 Accessible Camino pt. 3
---
?? On Monday, the 17th of October, the group of volunteers in Lugo took a walk on a 7-km-long part of the Camino Primitivo (from Fazai to the city of Lugo) to find out if and how accessible it is for pilgrims, considering the different possible disabilities they might have,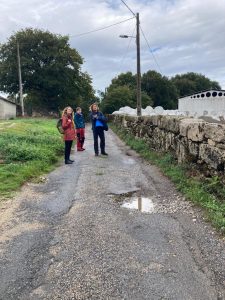 While the last time we walked mainly a more urban path and continued onto a village road, then this time we walked a more rural path and were also able to enjoy the beautiful nature of the Camino.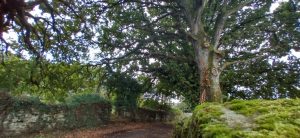 The main problem we noticed along these paths were the potholes that make it difficult to walk for pilgrims with physical disabilities and especially in wheelchairs.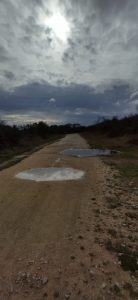 Another problem that could be taken care of along this path are the dangers of the abandoned buildings on the side of the path. For example, most of the windows of these buildings are broken and there are shards of glass around the buildings and partly on the road. Secondly, there is the danger of collapse as parts of the buildings are barely intact to the structure.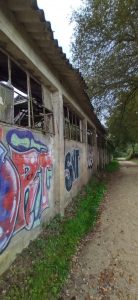 A recurring problem that we notice on the path is that not all of the way-pointers are visible and clear. Although there are many such signs, some are carelessly graffitied on places that are not visible from the path.
?? El lunes 17 de octubre, el grupo de voluntarios de Lugo realizó un recorrido de 7 km del Camino Primitivo (desde Fazai hasta la ciudad de Lugo) para conocer si es accesible para los peregrinos y en qué medida, teniendo en cuenta las diferentes discapacidades que puedan tener.
Mientras que la última vez caminamos principalmente por un camino más urbano y continuamos por un camino de pueblo, esta vez caminamos por un camino más rural y también pudimos disfrutar de la hermosa naturaleza del Camino.
El principal problema que notamos en estos caminos fueron los baches que dificultan el paso de peregrinos con discapacidades físicas y especialmente en silla de ruedas.
Otro problema que podría solucionarse a lo largo de este camino son los peligros de los edificios abandonados al lado del camino. Por ejemplo, la mayoría de las ventanas de estos edificios están rotas y hay fragmentos de vidrio alrededor de los edificios y en parte en la carretera. En segundo lugar, existe el peligro de derrumbe ya que partes de los edificios apenas están intactas en la estructura.
Un problema recurrente que notamos en el camino es que no todos los indicadores de ruta son visibles y claros. Aunque hay muchos carteles de este tipo, algunos están pintados por descuido en lugares que no son visibles desde el camino.
You are not allowed to edit this post.