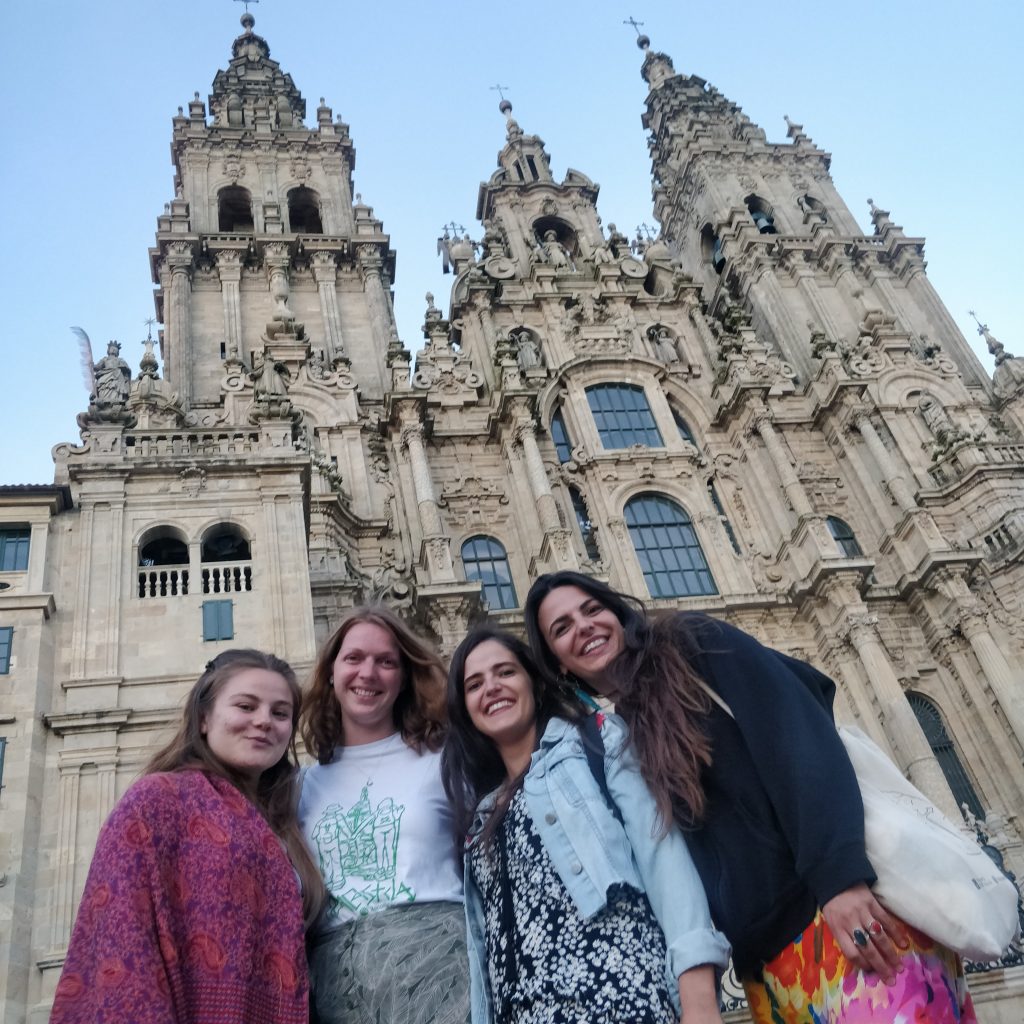 Back to basics
---
?? After we have spent some time more dedicated to the pilgrim party,  this last week we focused again on our Xacobeando activities. We started to look for places with accessibility issues and found quite a few in Triacastela, as well as in the camino trails. We also went to the albergue regularly, helping the albergueiras in their daily activities and giving pilgrims information about Triacastela and the camino. During the weekend we had the opportunity to visit Santiago during the festivities! It was great to experience such a lively city, with many activities including locals as well as pilgrims and other tourists.
??Después de haber dedicado un tiempo más a la fiesta del peregrino, esta última semana volvimos a centrarnos en nuestras actividades Xacobeando. Empezamos a buscar lugares con problemas de accesibilidad y encontramos bastantes en Triacastela, así como en los senderos del camino. También íbamos al albergue con regularidad, ayudando en los albergues en sus actividades diarias y dando información a los peregrinos sobre Triacastela y el camino. ¡Durante el fin de semana tuvimos la oportunidad de visitar Santiago en las fiestas! Fue genial experimentar una ciudad tan animada, con muchas actividades, tanto locales como peregrinos y otros turistas.
You are not allowed to edit this post.