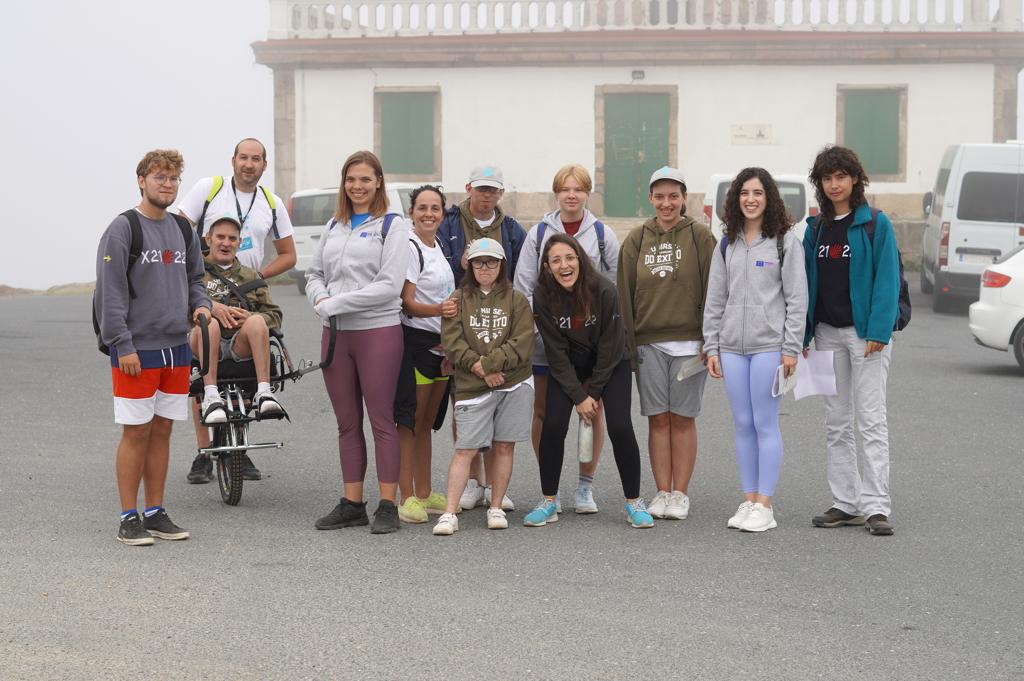 BARBANZA CAMINO WITH AMICOS
---
?? Today we have been walking the road to Barbanza with AMICOS. This activity has helped me to realize how little accessibility there is on this path for people with limited mobility, visual impairment, cognitive difficulties… The walk was very enjoyable and I have learned many more things than I expected. The AMICOS guys are very good and friendly and have been explaining and pointing out all the things that need to be improved on the road.
?? Hoy hemos estado caminando el camino de Barbanza con AMICOS. Esta actividad me ha servido para darme cuenta de la poca accesibilidad que existe en este camino para personas con movilidad limitada, discapacidad visual, dificultades cognitivas… Se me ha hecho muy ameno el paseo y he aprendido muchas más cosas de las que me esperaba. Los chicos de AMICOS son muy buenos y simpáticos y nos han ido explicando y señalizando todas las cosas que hacen falta por mejorar en el camino.
---
Route of the Sea of Arousa and River Ulla
You are not allowed to edit this post.