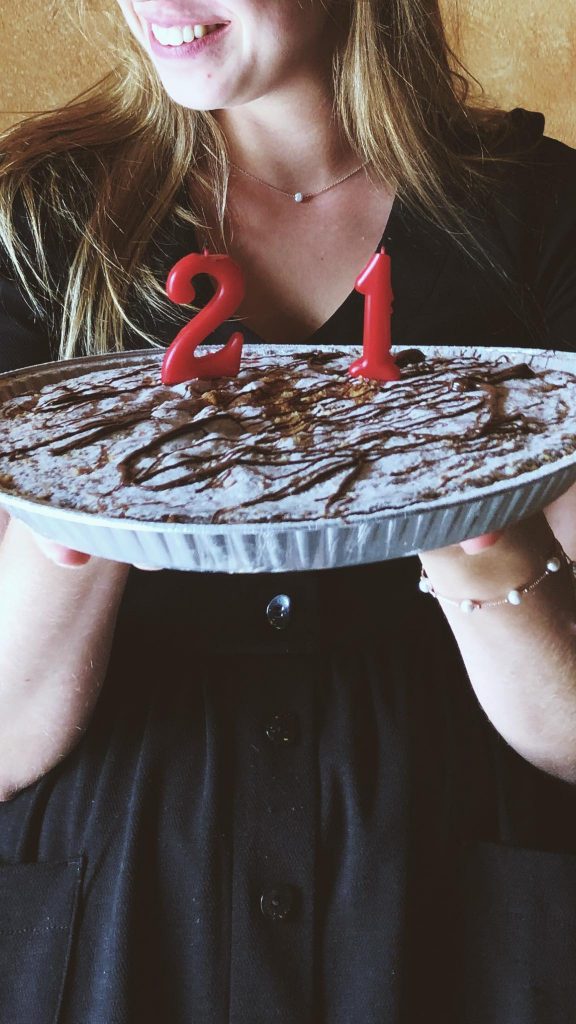 Birthday week
---
?? Hello world!
It's been 2 weeks now in O Cadavo, Baleira. It really starts to feel like mt home in Spain.
We've met some lovely pilgrims, visited closest city, Lugo, breathed the salty air on the Northern coast and, of course, done lots of planning for our activities in Baleira. And, oh, I turned 21 on Tuesday 🙂 My best team mates surprised me with the Santigo almond tarte (I could eat it for every meal) and balloons in my room.
I was not the only birthday girl – my roommate Dafni also had birthday and we've got one more upcoming birthday next week. Our hostel won't run out of reasons for a good celebration. Cheers!
?? ¡Hola Mundo!
Ya van 2 semanas en O Cadavo, Baleira. Realmente empiezo a sentirme como en casa en España.
Hemos conocido a algunos peregrinos encantadores, visitado Lugo, que es la ciudad más cercana, respirado el aire salado de la costa norte y, por supuesto, planificado mucho nuestras actividades en Baleira. Y!, ah!, el martes cumplí 21 años ? Mis estupendos compañeros me sorprendieron con la tarta de almendras Santiago (podría comerla en cada comida) y globos en mi habitación.
No fui la única cumpleañera: mi compañera de cuarto, Dafni, también cumplió años y tenemos otro cumpleaños la próxima semana. Nuestro albergue no se quedará sin motivos para una buena celebración. ¡Salud!
You are not allowed to edit this post.