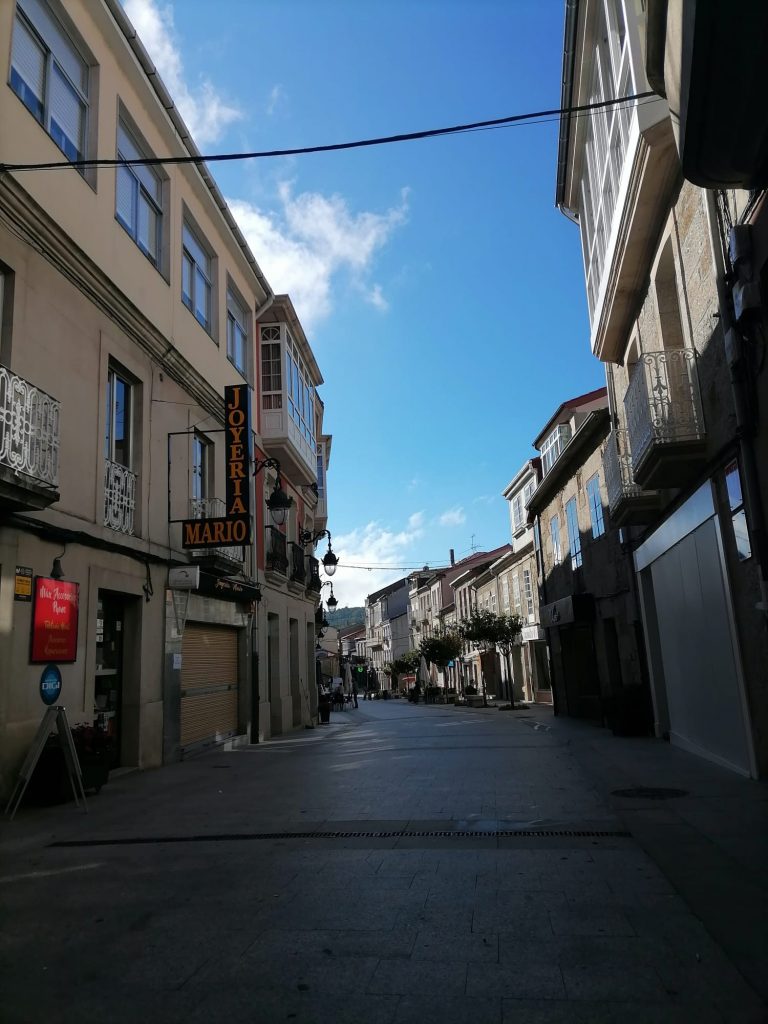 Chantada Things
---
?? Quedan 10 días para que esta aventura se acabe, quería hacer un post sobre cómo ha ido la experiencia estos dos meses. Me ha tocado vivir esta experiencia en una pequeña villa llamada Chantada.
Aunque es pequeña no le falta de nada, toda variedad de tiendas y muchooos bares. También dispone de una gran zona rural en todo su alrededor, sin olvidar que estamos a seis kilómetros de la espectacular Ribeira Sacra.
Muchos paseos a lo largo de estos dos meses atravesando lo viñedos, viendo cómo trabajan la vendimia en esas cuestas insufribles. No he probado el vino pero las uvas están riquísimas. Me ha encantado poder conocer más cerca la historia  y la cultura de la Ribeira Sacra.
Castro de candaz, son unos viñedos que al abrir el embalse quedaron totalmente hundidos y solo se ven si el nivel del río es bajo.
Y para finalizar decir que no ha sido una experiencia fácil ni mucho menos agradable. Pero me vuelvo a casa sabiendo que he cambiado hábitos y he dedicado todo mi tiempo libre a mí. En mi vida con tantas responsabilidades y cosas que hacer, es fácil que se me olvide cuidarme o parar un segundo para ver si estoy siendo la persona que quiero ser. Y este proyecto me ha regalado ese tiempo.
?? There are 10 days left until this adventure is over, I wanted to do a post about how the experience has gone these two months. I have had to live this experience in a small town called Chantada.
Although it is small, it lacks nothing, a wide variety of shops and many bars. It also has a large rural area around it, without forgetting that we are six kilometers from the spectacular Ribeira Sacra.
Many walks throughout these two months through the vineyards, seeing how they work the harvest on those insufferable slopes. I haven't tried the wine but the grapes are delicious. I have loved being able to learn more about the history and culture of the Ribeira Sacra.
Castro de Candaz, are some vineyards that when the reservoir was opened were totally sunk and can only be seen if the river level is low.
And to conclude, I must say that it has not been an easy experience, much less a pleasant one. But I go home knowing that I have changed my habits and have dedicated all my free time to myself. In my life with so many responsibilities and things to do, it's easy for me to forget to take care of myself or stop for a second to see if I'm being the person I want to be. And this project has given me that time.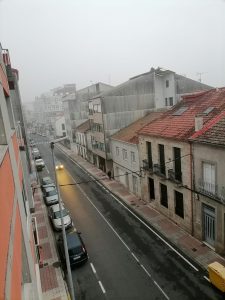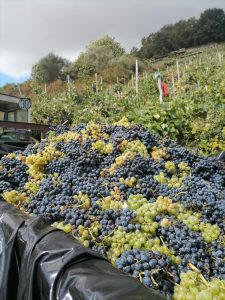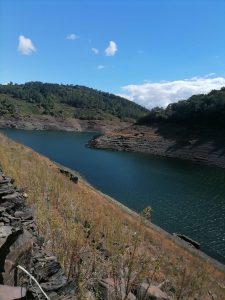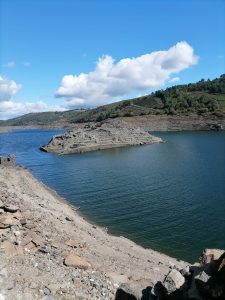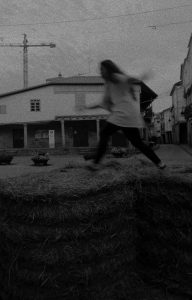 You are not allowed to edit this post.