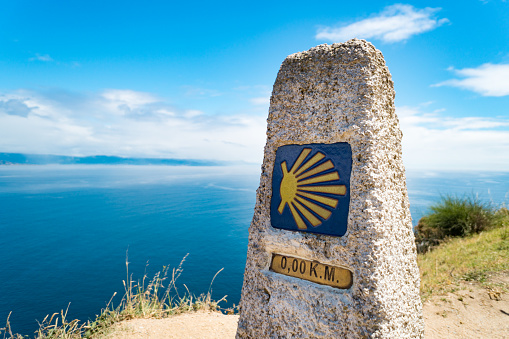 Exploring The Pilgrim Journey
---
Last week I had the opportunity to take my vacation days and combine them with the weekend. I used the week to walk from Santiago to Finisterre. Even though lasting just one week, it was my biggest journey, and required some preparation and perseverence. But the experience and rewards were more than enough to make up for challenges and surprises on the way.
The first part was the hardest, since then the journey went smoother and easier. The first two days I had to walk in the rain. Without the weight and constantly wet sneakers, I would have certainly enjoyed it much more.
Aftr surviving the rain, the weather made a quick turn, and offered sun and warmth until the rest of my stay. I also made a few friends on the way. One man who has been living there for a few years introduced me to his family, and how he lives. This was a moving and inspiring for me.
Overall I can say that this was clearly a 'hero journey'. It had all the aspects of a transformative adventure: facing and overcoming challenges, exploring unknown, adapting to situations, finding my path, and learning about myself and what inspires me.
La semana pasada tuve la oportunidad de tomar mis días de vacaciones y combinarlos con el fin de semana. Aproveché la semana para caminar desde Santiago hasta Finisterre. Aunque sólo duró una semana, fue mi mayor viaje, y requirió cierta preparación y perseverancia. Pero la experiencia y las recompensas fueron más que suficientes para compensar los retos y las sorpresas del camino.
La primera parte fue la más dura, desde entonces el viaje fue más suave y fácil. Los dos primeros días tuve que caminar bajo la lluvia. Sin el peso y las zapatillas constantemente mojadas, sin duda habría disfrutado mucho más.
Después de sobrevivir a la lluvia, el tiempo dio un giro rápido y ofreció sol y calor hasta el resto de mi estancia. También hice algunos amigos por el camino. Un hombre que lleva varios años viviendo allí me presentó a su familia y su forma de vida. Esto me resultó conmovedor e inspirador.
En general, puedo decir que este fue claramente un "viaje de héroe". Tenía todos los aspectos de una aventura transformadora: afrontar y superar retos, explorar lo desconocido, adaptarme a las situaciones, encontrar mi camino y aprender sobre mí misma y lo que me inspira.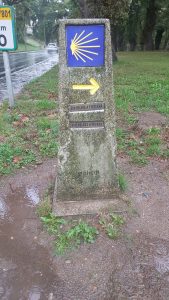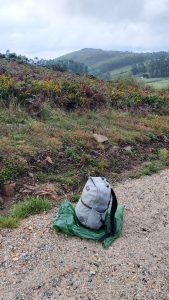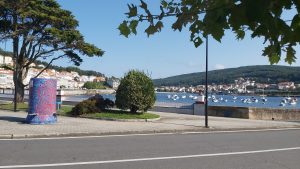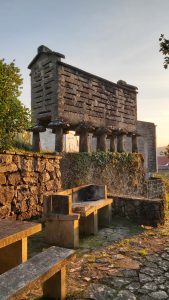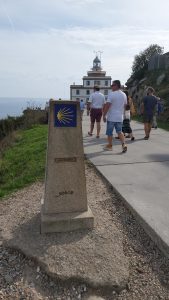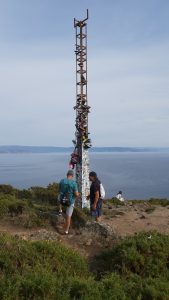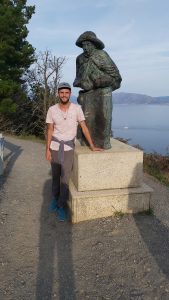 You are not allowed to edit this post.