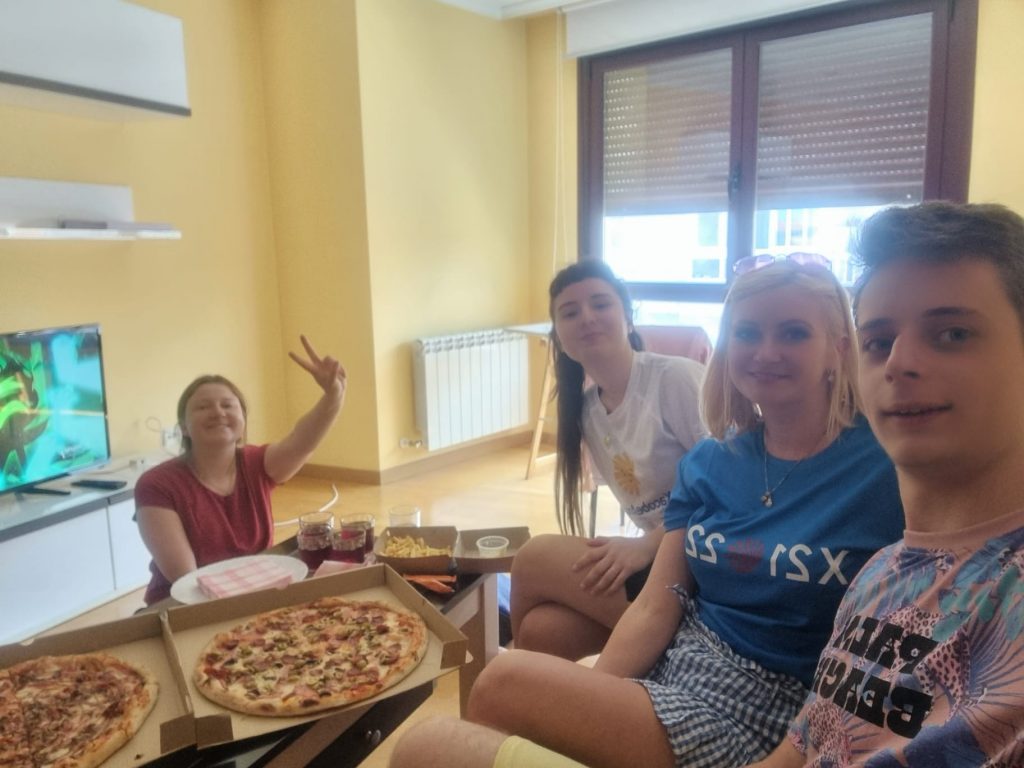 First days in Xinzo
---
?? First day in Xinzo was very good. We arrived, and we went to the flat. We were suprised how big it is. I was happy that we finally arrived and I could go to sleep.
The next day was for me like a new start, because everything was new and I knew I will live there for almost 2 months. But at morning after good sleep and long day of travelling is always terrible, and you are super hungry. So next stop was shop to get some breakfest and after that everything was better. During evening we started to get to know each other more and more, we are supposed to live together for 2 months. We chatted for few hours and we play some games. It was a very nice experience and I am looking forward for other evenings like this.
?? El primer día en Xinzo fue muy bueno. Llegamos, y nos fuimos al piso. Nos sorprendió lo grande que es. Estaba feliz de que finalmente llegamos y pude ir a dormir.
El día siguiente fue para mí como un nuevo comienzo, porque todo era nuevo y sabía que viviría allí durante casi 2 meses. Pero por la mañana, después de un buen sueño y un largo día de viaje, siempre tienes mucha hambre. Así que la próxima parada fue ir de compras para desayunar y después de eso todo fue mejor. Durante la noche empezamos a conocernos más y más, ya que vamos a vivir juntos durante 2 meses. Charlamos durante unas horas y jugamos algunos juegos. Fue una experiencia muy agradable y espero con ansias otras noches como esta.
You are not allowed to edit this post.