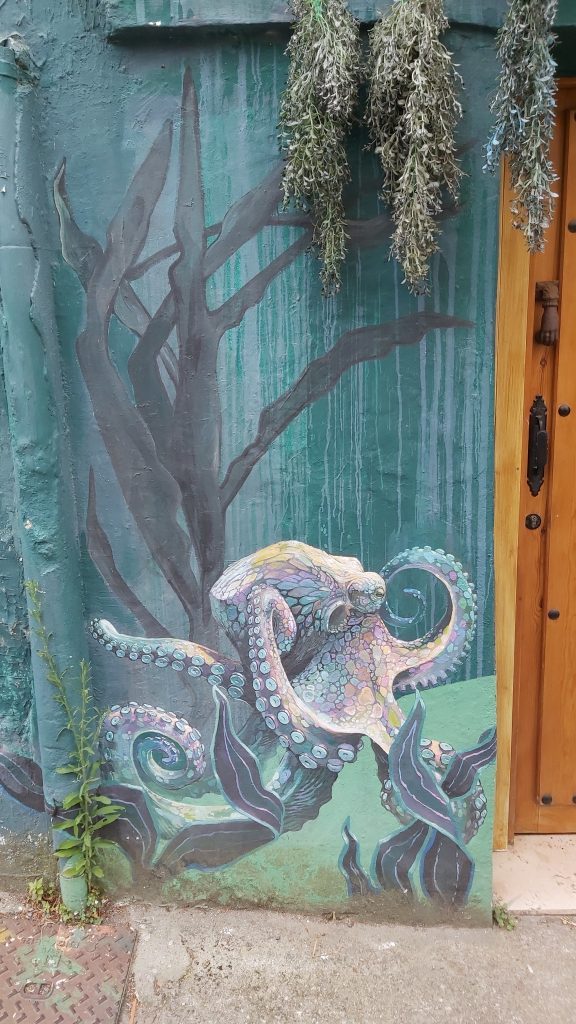 Halfway Through the Xacobeando Camino
---
?? This week was interesting and full of unusual and new experiences. New task for the week was work at the tourist office. It was interesting to see myself respond to new situations. Unfortunately my lack of Spanish made it somewhat more difficult, but at the same time hearing it so often inspired me to focus more on learning it.
By the end of the week we went to our mid-term evaluation. Even though it was nice to reflect and see others, the overall impression after was that it was a bit too short and rushed.
From the Ferrol part the festivities are not yet over. After the last festival which ended in fireworks, came another, this time a shorter celebration called Meninas de Canido. It is an exhibition of street art that is characterized by being 'alive'. It has become one of the new attractions of the city and its region, since its start in 2008 as an accidental project. Since then, every year new artists join this project and create numerous meninas of various size, shape and style. These works, in many cases, have not only served to rejuvenate a neighbourhood that was losing its inhabitants, but also to form the identity of Canido.
?? Esta semana ha sido interesante y ha estado llena de experiencias inusuales y nuevas. La nueva tarea de la semana fue trabajar en la oficina de turismo. Fue interesante verme responder a nuevas situaciones. Desgraciadamente, mi falta de español lo hizo algo más difícil, pero al mismo tiempo el hecho de oírlo tan a menudo me inspiró a concentrarme más en aprenderlo.
Al final de la semana fuimos a nuestra evaluación intermedia. Aunque fue agradable reflexionar y ver a los demás, la impresión general después fue que fue un poco demasiado corto y apresurado.
Por parte de Ferrol las fiestas aún no han terminado. Después de la última fiesta que terminó con fuegos artificiales, vino otra, esta vez una celebración más corta llamada Meninas de Canido. Se trata de una exposición de arte callejero que se caracteriza por estar "viva". Se ha convertido en una de las nuevas atracciones de la ciudad y su región, desde su inicio en 2008 como un proyecto accidental. Desde entonces, cada año nuevos artistas se suman a este proyecto y crean numerosas meninas de diverso tamaño, forma y estilo. Estas obras, en muchos casos, no sólo han servido para rejuvenecer un barrio que estaba perdiendo sus habitantes, sino también para formar la identidad de Canido.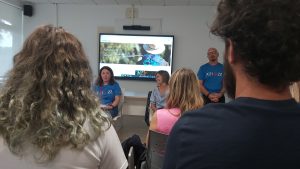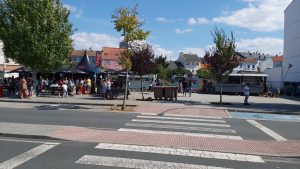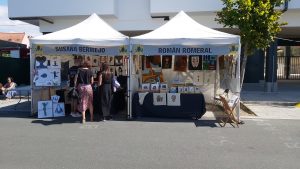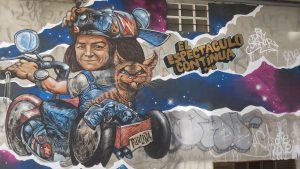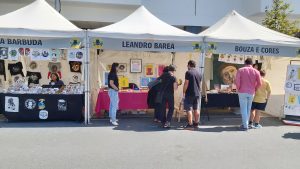 You are not allowed to edit this post.