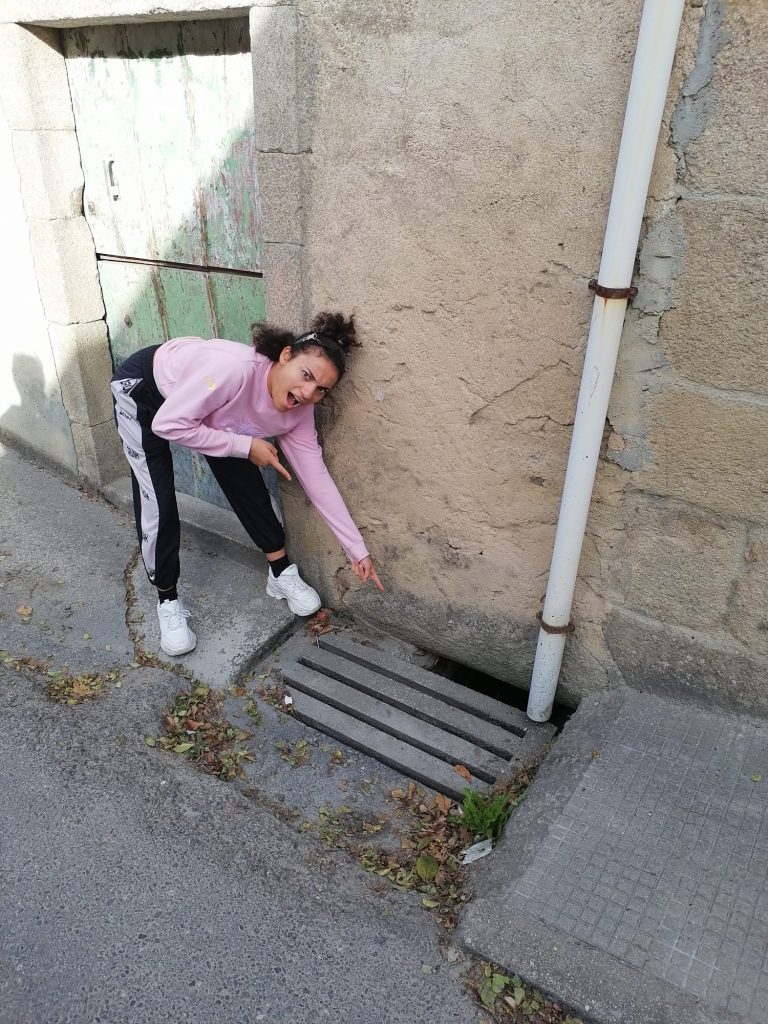 How accessible is the Camino?
---
?? Today, on the 6th of October, the group of volunteers in Lugo walked a part of the Camino to see how much attention has been turned to the accessibility of the path, considering all kinds of possible physical and sensory disabilities. 
There are many obstacles along the way for people in wheelchairs and with physical disabilities. Throughout the path we noted that the constant inclination of the road might cause difficulties for people in wheelchairs and their companions. Also, we found that in many places, the sidewalk is too narrow to fit a wheelchair and even a single bodily able person must be careful and very attentive, considering the many cars passing by; not to mention the danger of the paved in walls and unfinished construction work at some points.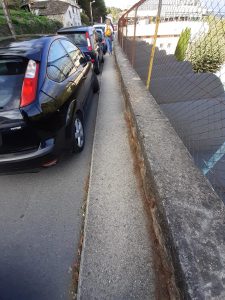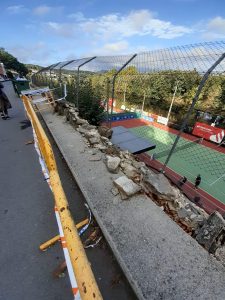 One of the most difficult issues we noted were narrow tunnels with no signs for the drivers to watch out for pedestrians. This could cause great issues for all pilgrims, especially alone people with physical disabilities.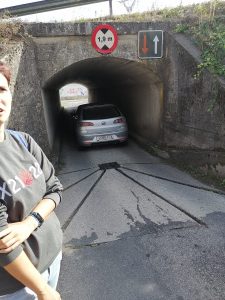 One of the specific things that could be done is to put wheelchair ramps across stairs – otherwise there is really no possibility for people in wheelchairs to reach the other side of the stairs.
Also, the legendary yellow signs pointing the way to the Camino are noticeable and visible for the visually able, but for people with reduced visual capacities they might sometimes be too small and could also be placed more effectively.
In summary, it can be said that at the moment, it seems to be quite difficult to do the Camino for disabled pilgrims, even with assistance.
?? Hoy, 6 de octubre, el grupo de voluntarios de Lugo recorrió una parte del Camino para comprobar cuánta atención se ha puesto en la accesibilidad del Camino, considerando todo tipo de posibles discapacidades físicas y sensoriales.
Hay muchos obstáculos en el camino para las personas en sillas de ruedas y con discapacidades físicas. A lo largo del camino notamos que la constante inclinación del camino puede causar dificultades a las personas en silla de ruedas y sus acompañantes. Además, encontramos que en muchos lugares, la acera es demasiado estrecha para que quepa una silla de ruedas e incluso una sola persona sin movilidad reducida debe tener cuidado y estar muy atenta, considerando los muchos coches que pasan; por no hablar de la peligrosidad del empedrado de los muros y de las obras sin terminar en algunos puntos.
Uno de los problemas más difíciles que notamos fueron los túneles angostos sin señales para que los conductores tuvieran cuidado con los peatones. Esto podría causar grandes problemas a todos los peregrinos, especialmente a las personas solas con movilidad reducida.
Una de las cosas específicas que se podrían hacer es colocar rampas para sillas de ruedas a lo largo de las escaleras; de lo contrario, las personas en sillas de ruedas realmente no tienen posibilidad de llegar al otro lado de las escaleras.
Además, las legendarias señales amarillas que señalan el Camino son perceptibles y visibles para los videntes, pero para las personas con poco resto visual a veces pueden ser demasiado pequeñas y también podrían colocarse de manera más efectiva.
En resumen, se puede decir que, de momento, parece bastante difícil hacer el Camino para peregrinos con discapacidad fisica, incluso con asistencia.
You are not allowed to edit this post.