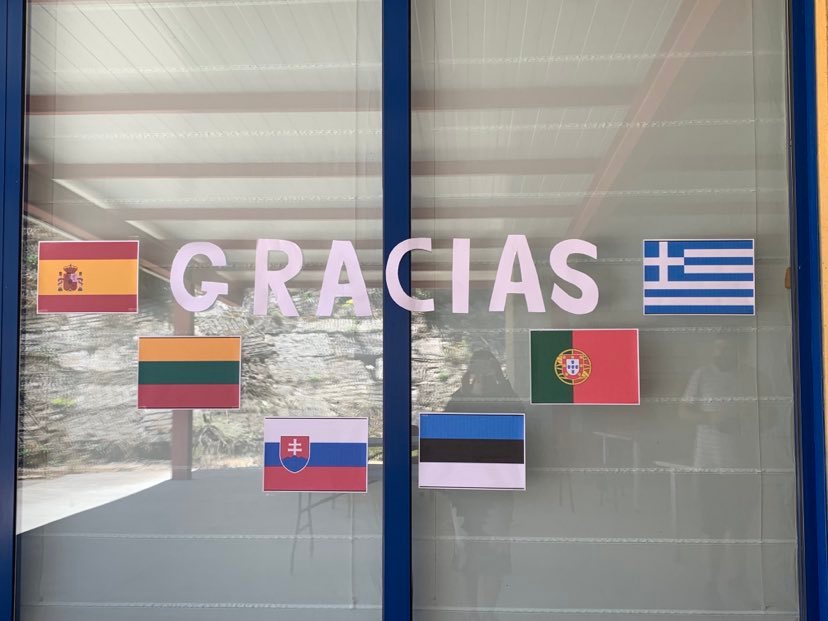 Lalin visits Aspadeza!!
---
?? From the previous week our team, in Lalin, has been working on organising and preparing for a special visit.
So, this Wednesday, 27th of July, we visited the "Aspadeza Asociación de Padres de Disminuidos Psiquicos de la Comarca de Deza". Aspadeza is a day centre in Lalin where adults with various developmental disabilities are being creatively occupied, receiving appropriate care, therapy and even employment opportunities.
Our visit was an Intercultural exchange of traditions, knowledge, music and, of course, some food.
The people at the center were so welcoming and warm, they made us feel so good. Even though we couldn´t see their smiles underneath the masks we knew they were as happy to have us,as we were to be there.
Each one of us had prepared a presentation and a "workshop" to present about their country.
Personally, i decided to have them experiment with the greek alphabet, trying to write their names in greek letters. Everyone seemed to enjoy the process, as they were colouring the letters and reading their names and showing eachother. I was really happy to see this.
After, it was time for the greek salad, an easy but yet to typical dish of Greece that i thought was fitting to prepare for this day.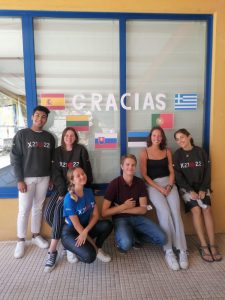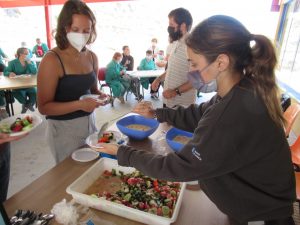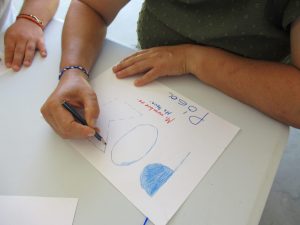 ?? Durante una semana nuestro equipo, en Lalín, ha estado trabajando en la organización y preparación de una visita especial.
Así, este miércoles 27 de julio visitamos la "Aspadeza- Asociación de Padres de Disminuidos Psiquicos de la Comarca de Deza". Aspadeza es un centro de día en Lalín donde adultos con diversas discapacidades del desarrollo están siendo ocupados creativamente, recibiendo atención adecuada, terapia e incluso oportunidades de empleo.
Nuestra visita fue un intercambio intercultural de tradiciones, conocimientos, música y, por supuesto, algo de comida.
La gente del centro fue muy acogedora y cálida, nos hizo sentir muy bien. Aunque no podíamos ver sus sonrisas debajo de las máscaras, sabíamos que estaban tan felices de tenernos como nosotros de estar allí.
Cada uno de nosotros había preparado una presentación y un "taller" para exponer sobre su país.
Personalmente, decidí que experimentaran con el alfabeto griego, tratando de escribir sus nombres en letras griegas. Todos parecían disfrutar el proceso, mientras coloreaban las letras y leían sus nombres y se los mostraban unos a otros. Estaba muy feliz de ver esto.
Después, llegó el momento de la ensalada griega, un plato fácil pero típico de Grecia que pensé que era apropiado preparar para este día.
You are not allowed to edit this post.