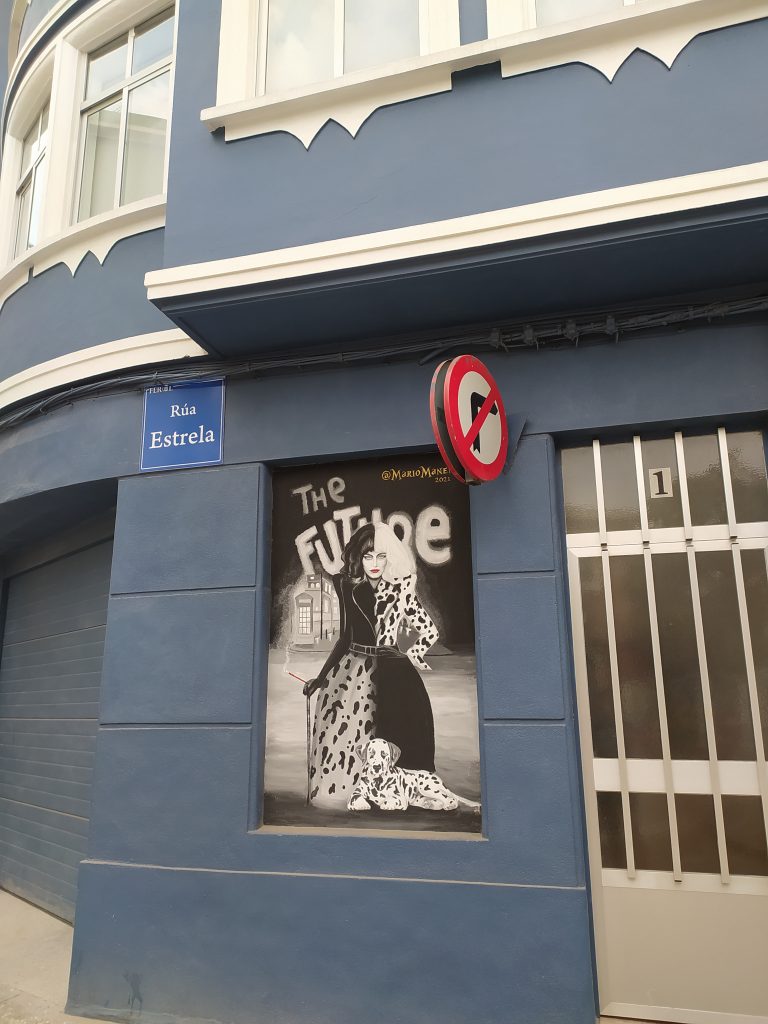 Las meninas de Candido and Cruella fun fact
---
?? Wondering in the streets of Ferrol, you can find yourself in the middle of an open air museum, "the meninas". They're paintings going all around the neighborhood of Candido where the artist   Eduardo Hermida decided to take the art out of the museums and take it to the street to give color to his gray city, painting in a facade a menina. 
He was inspired by Velásquez famous painting "Las meninas" and now there are almost 300 meninas and on the first week of september all the people in Ferrol gather to celebrate the cultural fiest of Ferrol in this special quartier.
As I was walking I saw a particular menina that hit me. As you can see in the picture it represents a "poster" of the new Disney film Cruella, so I wondered why there was such a specific reference to a particular film in a neighborhood where the paintings are of another genre. Then looking up to the left came up with an idea.
If you haven't seen the movie: "before she becomes Cruella de Vil, teenage Estella has a dream. She wishes to become a fashion designer, having been gifted with talent, innovation, and ambition all in equal measures. But life seems intent on making sure her dreams never come true. Having wound up penniless and orphaned in London at 12, 10 years later Estella runs wild through the city streets with her best friends and partners-in-(petty)-crime, Horace and Jasper, two amateur thieves. When a chance encounter vaults Estella into the world of the young rich and famous, however, she begins to question the existence she's built for herself in London and wonders whether she might, indeed, be destined for more after all."
So I thought that the reference to this specific film at this point in the city was made to the connection that there is between the name of the protagonist Estella and the name of the street Estrela. 
Or maybe it's all a coincidence. I guess we'll never know..
??  Paseando por las calles de Ferrol, puedes encontrarte en medio de un museo al aire libre, "las meninas". Son pinturas dando vueltas por el barrio de Cándido donde el artista Eduardo Hermida tuvo que sacar el arte de los museos y logró la calle para darle color a su ciudad gris, pintando en una fachada una menina.
Se inspiró en el famoso cuadro de Velásquez "Las meninas" y ahora hay casi 300 meninas y la primera semana de septiembre todos los ferrolanos se reúnen para celebrar la fiesta cultural de Ferrol en este barrio tan especial.
Mientras caminaba vi una menina particular que me golpeó. Como pueden ver en la imagen representa un "poster" de la nueva película de Disney Cruella, entonces me preguntaba por qué había una referencia tan específica a una película en particular en un barrio donde las pinturas son de otro género. Entonces mirando hacia la izquierda se le ocurrió una idea.
Si no has visto la película: "antes de convertirse en Cruella de Vil, la adolescente Estella tiene un sueño. Ella desea convertirse en diseñadora de moda, habiendo sido dotada de talento, innovación y ambición, todo en igual medida. Pero la vida parece decidida a asegurarse de que sus sueños nunca se hagan realidad. Habiendo terminado sin un centavo y huérfana en Londres a los 12 años, 10 años después, Estella corre salvajemente por las calles de la ciudad con sus mejores amigos y socios en (pequeños) delitos, Horace y Jasper, dos ladrones aficionados. Sin embargo, cuando un encuentro casual lanza a Estella al mundo de los ricos y famosos, comienza a cuestionar la existencia que se ha construido en Londres y se pregunta si, de hecho, podría estar destinado a algo más después de todo".
Entonces pensé que la referencia a esta película en concreto en este punto de la ciudad se hacía a la conexión que hay entre el nombre de la protagonista Estella y el nombre de la calle Estrela.
O tal vez todo sea una coincidencia. Supongo que nunca lo sabremos…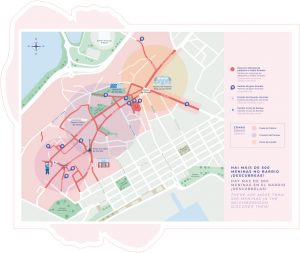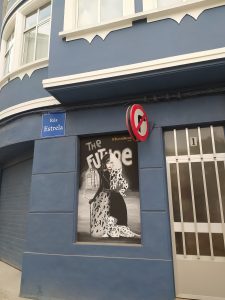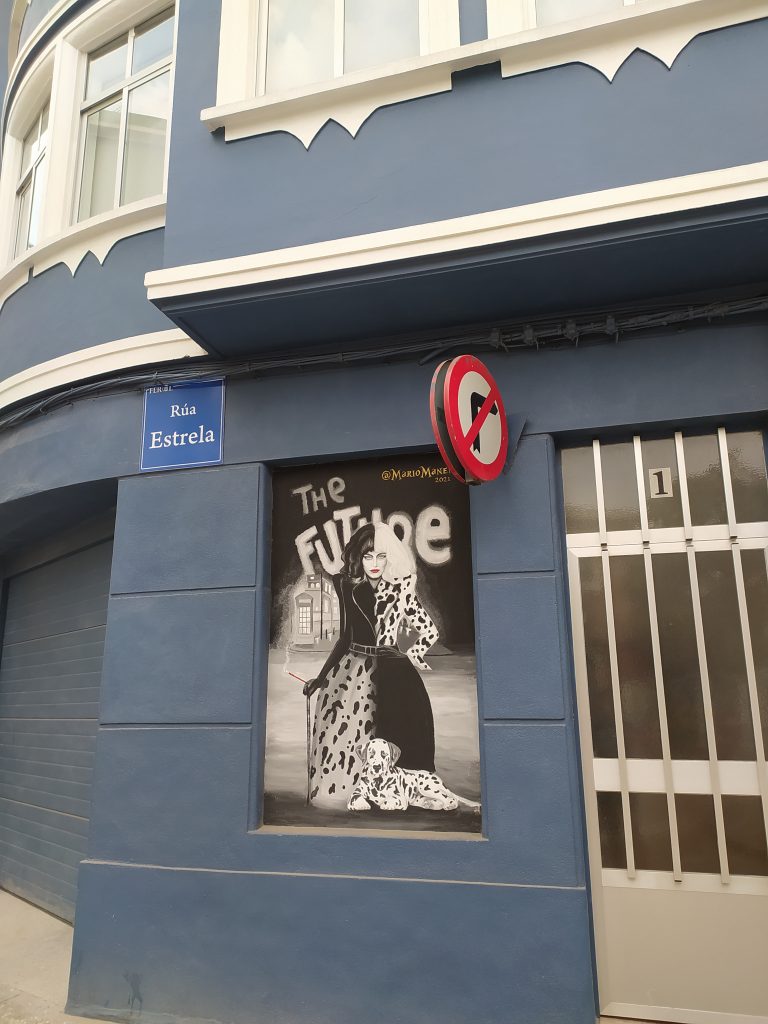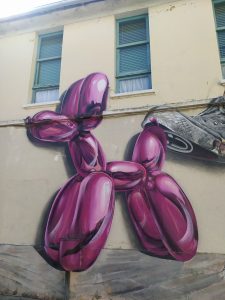 You are not allowed to edit this post.