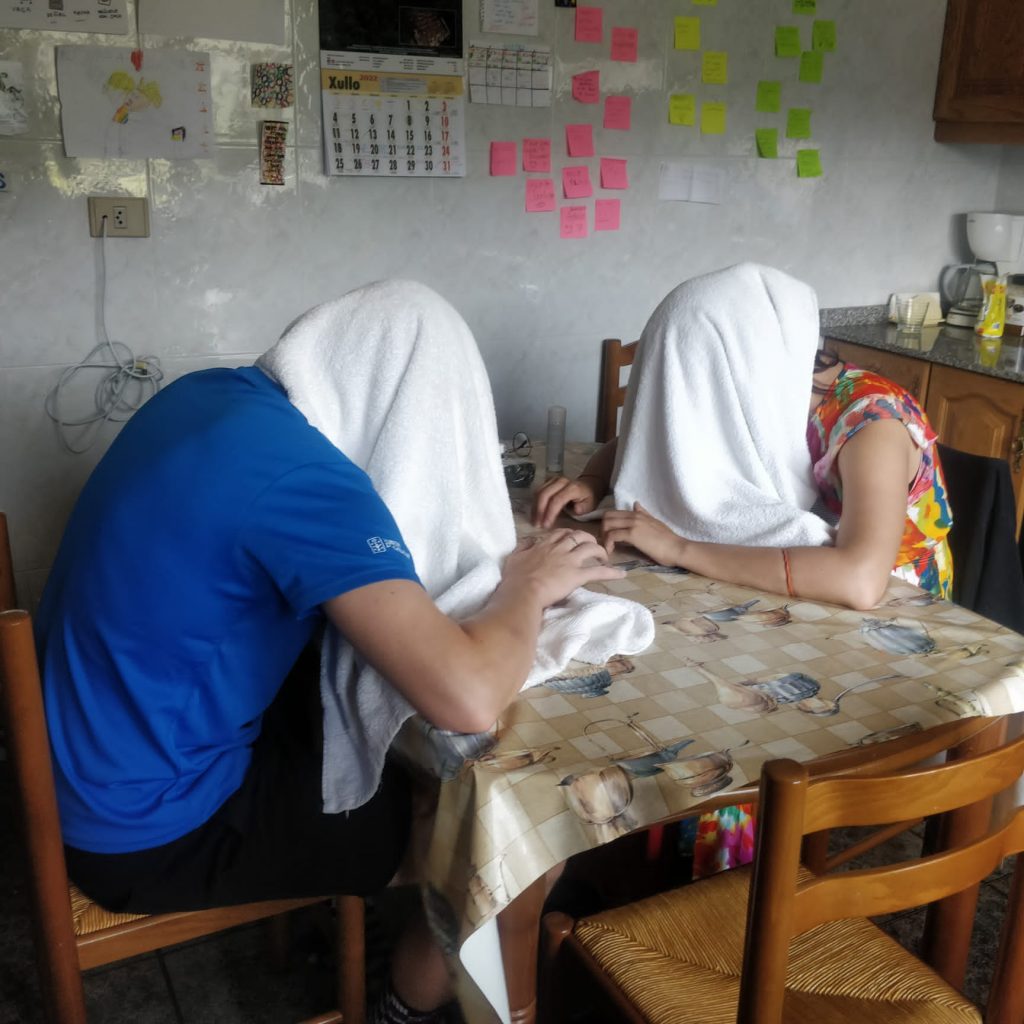 Last week in Triacastela
---
?? Last week was long. It already started on the weekend before, when we had a local pilgrim festival. We handed out diplomas and tshirts for pilgrims, and made a map for pilgrims to mark their place of origin. It was nice. We met some really nice people.
Later that evening there was a show by a rock band from Sarria, they played covers of classics so it was something I enjoyed. We met up with some French people we had met earlier in the day and had a really fun night. It ended with me waking up with a fever next day though, as the place we stayed at night was like a small valley, so it got unexpectedly cold.
And from then on being sick was basically the theme of my whole week. Drank tea and slept and tried to heal myself. Took part in the tasks that I could, but my head was completely clouded so more or less I just was managing to survive. One day I was thinking that I am actually quite ok and went to walk the camino, but that turned out to be not such a good idea quite fast.
I had this weekend all to myself though, and I really enjoyed it. Went discovering in local woods and found a small nice field overlooking the village, with voices from the lively interactions of humans echoing in the  evening silence. Something magical really.
?? La semana pasada fue larga. Ya empezó el fin de semana anterior, cuando tuvimos una fiesta local de peregrinos. Entregamos diplomas y camisetas a los peregrinos, e hicimos un mapa para que los peregrinos marquen su lugar de origen. Fue agradable. Conocimos a gente muy agradable.
Más tarde esa misma noche hubo una actuación de una banda de rock de Sarria, tocaron versiones de clásicos, así que fue algo que disfruté. Nos reunimos con algunos franceses que habíamos conocido ese mismo día y tuvimos una noche muy divertida. Sin embargo, terminé despertándome con fiebre al día siguiente, ya que el lugar donde pasamos la noche era como un pequeño valle, por lo que hizo un frío inesperado.
Y desde entonces estar enferma fue básicamente el tema de toda mi semana. Bebí té, dormí y traté de curarme. Participé en las tareas que pude, pero mi cabeza estaba completamente nublada, así que más o menos me las arreglaba para sobrevivir. Un día estaba pensando que en realidad estaba bastante bien y fui a hacer el camino, pero resultó que no fué una buena idea bastante rápido.
Sin embargo, tuve este fin de semana solo para mí y lo disfruté mucho. Fui a descubrir los bosques locales y encontré un pequeño y agradable campo con vista al pueblo, donde escuchaba las voces animadas de interacciones de los humanos resonando en el silencio de la tarde. Realmente algo mágico.
You are not allowed to edit this post.