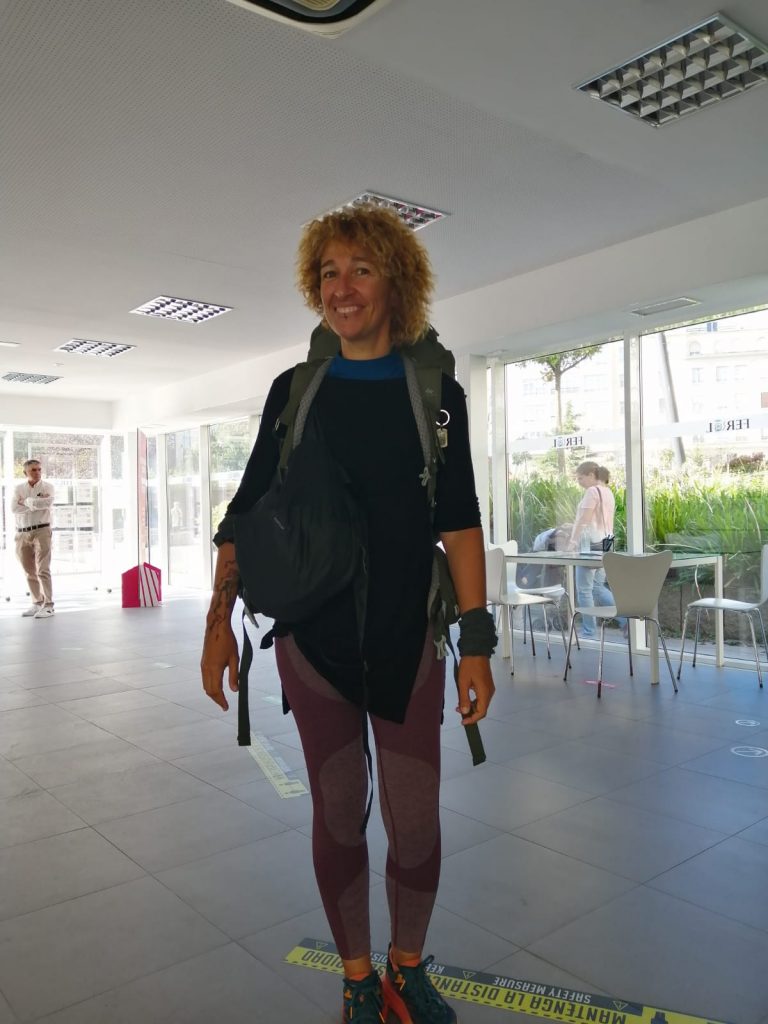 Esther
---
ES
El pasado jueves 17 de agosto tuve la oportunidad de realizar una entrevista a una peregrina española que vino a la oficina de turismo de Ferrol. Se llamaba Esther y acaba de terminar el Camino Inglés, es decir, había realizado la ruta en sentido contrario desde Santiago hasta Ferrol.
Previamente había realizado el Camino por la ruta de la costa de Portugal y entre las respuestas que me proporcionó hay datos bastante interesantes.
En primer lugar, resaltó que la señalización para realizar el camino en sentido contario era bastante escasa y poco visible, por lo que tuvo que utilizar una aplicación para guiarse. También destacó que la etapa que le pareció más bonita fue la de Pontedeume a Ferrol, el resto le parecieron muy monótonas.
En cuanto a los albergues a lo largo del Camino inglés, puntualizó que no estaban muy bien acondicionados. La mayoría solamente ofrecían una cama y cuartos de baño para ducharse.
Sin embargo, comentó que, en comparación con la ruta de Portugal, el Camino Inglés le pareció mucho más accesible para las personas de movilidad reducida ya que el terreno es más llano y menos rocoso.
Gracias a las repuestas que me dio Esther podemos conocer un poco mejor las condiciones de esta ruta y darnos cuenta que hay trabajo por hacer para mejorar el Camino Inglés.
EN
Last Thursday 17 August I had the opportunity to conduct an interview with a Spanish pilgrim who came to the tourist office in Ferrol. Her name was Esther and she had just finished the English Way, that is, she had done the route in the opposite direction from Santiago to Ferrol.
She had previously done the Camino along the Portuguese coastal route and among the answers she gave me were some interesting facts.
First of all, she highlighted that the signage to do the route in the opposite direction was quite scarce and not very visible, so he had to use an app to guide her. She also highlighted that the stage she found most beautiful was the one from Pontedeume to Ferrol, the rest seemed very monotonous.
As for the hostels along the English Way, she pointed out that they were not very well equipped. Most of them only offered a bed and bathrooms for showering.
However, she commented that, compared to the Portuguese route, she found the English route much more accessible for people with reduced mobility as the terrain is flatter and less rocky.
Thanks to the answers Esther gave me, we can know a little better the conditions of this route and realise that there is work to be done to improve the Camino Inglés.
You are not allowed to edit this post.