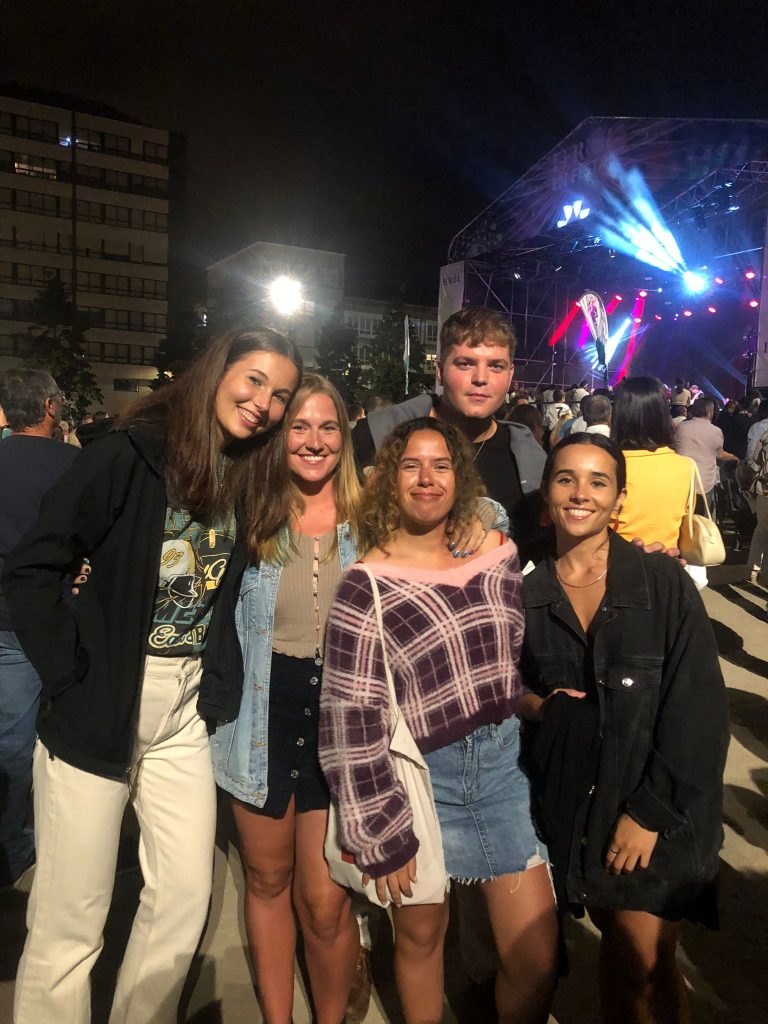 (No title)
---
?? On Saturday, the participants from Ferrol, Neda and Arzua got  together to explore more about the city of Ferrol and they discussed the activities they have been performing so far. The common points was, how to make the camino more sustainable, what are the most interesting facts about the pilgrims (sharing their stories etc.)
How to promote Xacobeando during the digital Camino.
After the discussion session our participants got together with other short term volunteers from different projects and attended a 'Romanian- Moroccan' night, which they introduced their country, share the well known facts and pleased the audience with local dances and cuisine.
?? El sábado, los participantes de Ferrol, Neda y Arzua se juntaron para conocer más sobre la ciudad de Ferrol y hablaron de las actividades que han estado realizando hasta el momento. Los puntos comunes fueron cómo hacer que el camino sea más sostenible, cuáles son los datos más interesantes sobre los peregrinos (compartir sus historias, etc.)
Cómo promocionar Xacobeando durante el Camino digital.
Después de la sesión de debate, nuestros participantes se juntaron con otros voluntarios a corto plazo de diferentes proyectos y asistieron a una noche "rumano-marroquí", en la que presentaron su país, compartieron hechos conocidos y complacieron a la audiencia con bailes y cocina locales.
You are not allowed to edit this post.