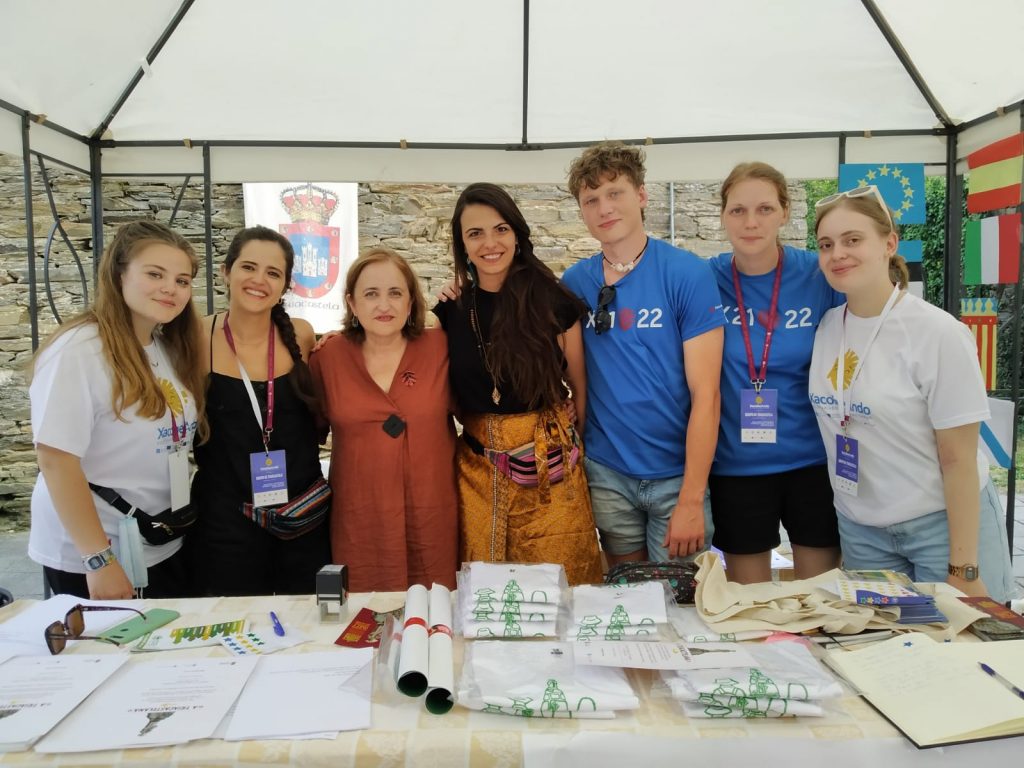 Festa do Peregrino in Triacastela
---
?? On Saturday 16 July Triacastela has celendrated "la Festa do Peregrino". We couldn't wait to know the local community and all the pilgrims passing by our little village.
For the event, we prepared some meaningful poetries about our countries and the Spanish translation. I'll write down the Italian poems I was invited to read on the stage. It's a poem by Gianni Rodari, and it's about underlining the beauty of nature. He noticed that "there is not a poor as poor who can't admire the be the owner of the entire sky"…because "the sky is of whoever wants to look at it". But the main question is: "why is the earth split into many pieces if the sky is one? ".
?? El sábado 16 de julio Triacastela ha celebrado "la Festa do Peregrino". No podíamos esperar a conocer a la comunidad local y a todos los peregrinos que pasaban por nuestro pequeño pueblo.
Para el evento, preparamos algunas poesías significativas sobre nuestros países y la traducción al español. Escribiré los poemas italianos que me invitaron a leer en el escenario. Es un poema de Gianni Rodari, y se trata de subrayar la belleza de la naturaleza.
El Cielo es de Todos
Gianni Rodari
Alguien que lo sabe todo
Explíqueme este misterio:
El cielo es de todos los ojos
de cada ojo es el cielo entero.
Es mío cuando lo miro.
Es del viejo, del niño,
del rey, del hortelano,
del poeta, del basurero.
No hay pobre tan pobre
que no es el dueño.
El conejo asustado
Tiene tanto como el león.
El cielo es de todos los ojos,
y cada ojo, si quiere,
toma la luna entera,
las estrellas cometas, el sol.
Cada ojo se lleva todo
y nunca falta nada:
El último que mira al cielo
No lo encuentra menos brillante.
Así que explícame tú,
en prosa o en versículos,
porque el cielo es uno
y la tierra está hecha pedazos.
You are not allowed to edit this post.