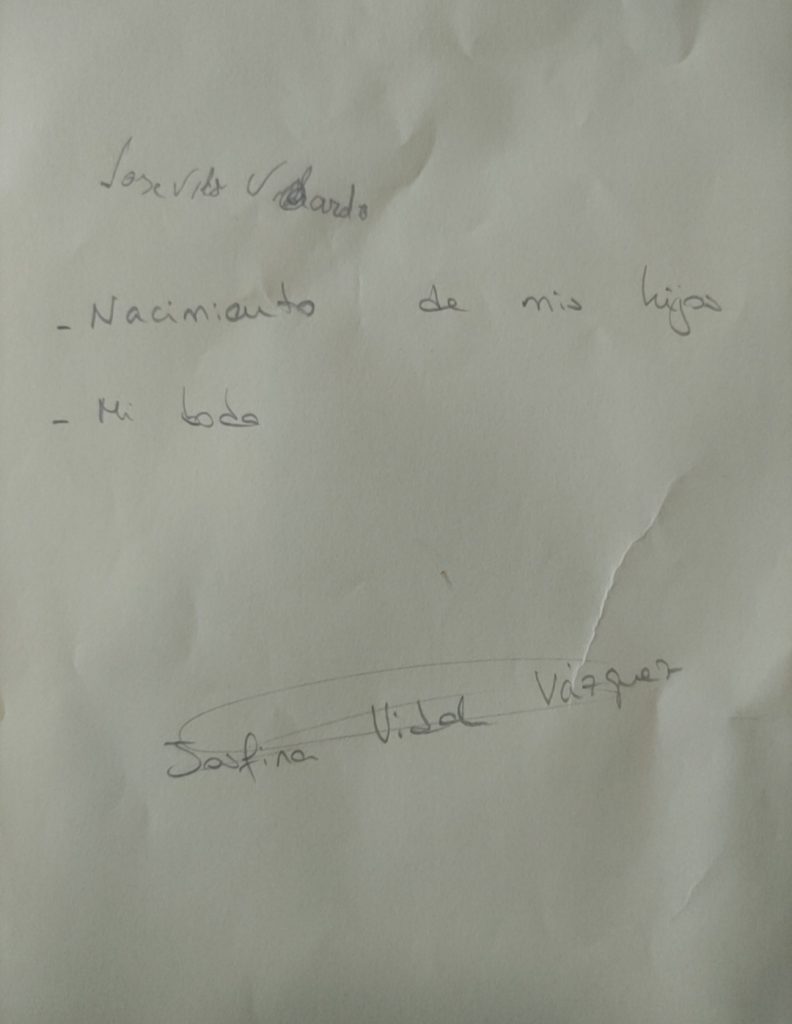 The elderly in aid of the youngest
---
??A day we went to the elderly center with the intention to keep them company and to have a moment of sharing. One of our activities was to let them write on a paper… Paper? Yes, we wanted to promote as well the handwriting since nowadays the people write only on the devices. So we let them answer on two separate papers the following questions:
What's your best moment in your life?
What's your advice to the young people?
Let's start with analyze the first one: we can see that their greatest moment in life it's quite always connected with the birth of someone important in their life or in general with family. So, how's possible? Nowadays we young people think that the best moments of our life depends on something material, we are always looking for something else but as we can see here, no one of them wrote down something about materialism (house, car, designer clothes, smartphones, ect); This should make us think.
Let's keep going to review the other one: the advices. Here we can do a summary sentence, that will be like this: take advantage of the time, have fun, enjoy and appreciate the good moments. I just say that after reading those papers we should get up and enjoy this one-life-experience.
??Un día fuimos al centro de ancianos con la intención de hacerles compañía y tener un momento de convivencia. Una de nuestras actividades fue dejarles escribir en un papel… ¿Papel? Sí, queríamos promover también la escritura a mano ya que hoy en día la gente escribe sólo en los dispositivos. Así que les dejamos responder en dos papeles distintos a las siguientes preguntas:
¿Cuál es el mejor momento de tu vida?
¿Cuál es tu consejo para los jóvenes?
Empecemos por analizar la primera: podemos ver que su mejor momento en la vida está casi siempre relacionado con el nacimiento de alguien importante en su vida o en general con la familia. Entonces, ¿cómo es posible? Hoy en día los jóvenes pensamos que los mejores momentos de nuestra vida dependen de algo material, siempre estamos buscando algo más pero como podemos ver aquí, ninguno de ellos escribió algo sobre el materialismo (casa, coche, ropa de diseño, smartphones, ect); Esto debería hacernos pensar.
Sigamos revisando el otro: los consejos. Aquí podemos hacer una frase resumen, que será así: aprovecha el tiempo, diviértete, disfruta y aprecia los buenos momentos. Sólo digo que después de leer estos documentos debemos levantarnos y disfrutar de esta experiencia de vida.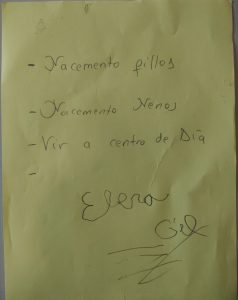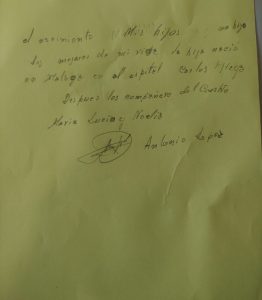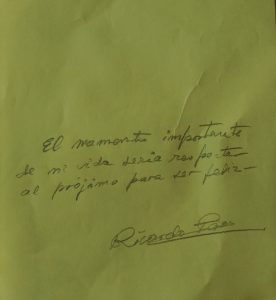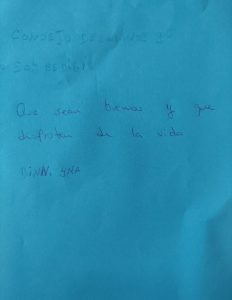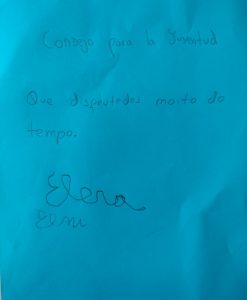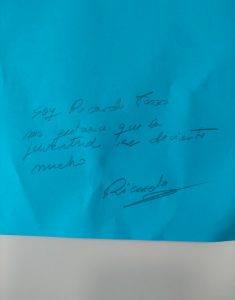 You are not allowed to edit this post.