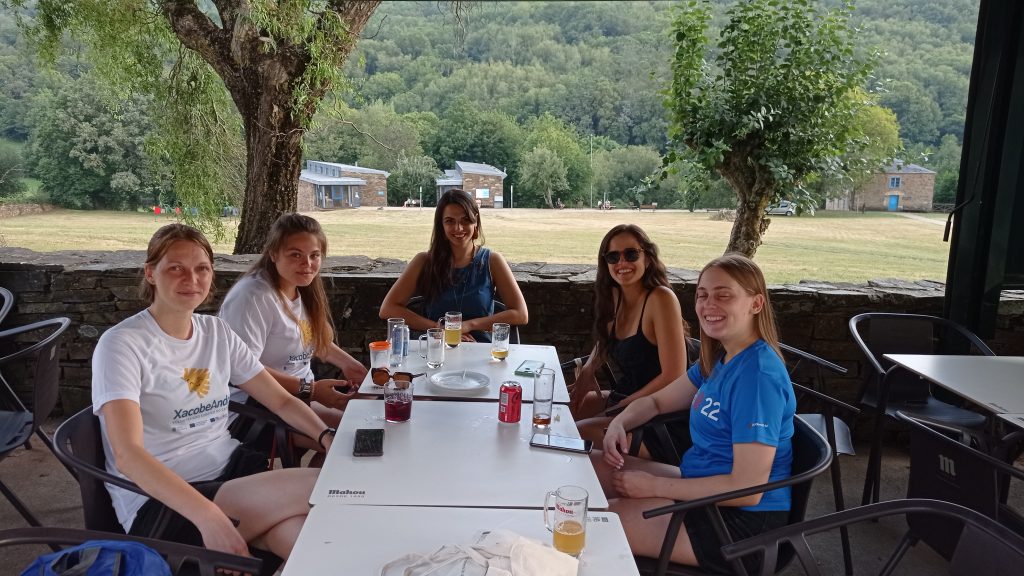 Postcard from Triacastela!
---
?? Can't believe it's going to finish: almost two months in Triacastela already.
It seems yesterday that we got our little and cozy village.
During these last days, we talked many times about how the Xacobeando experience is changing us.
I feel so lucky to be surrounded by this community of beautiful women with huge hearts; I call them "mis hermanas" as we are sharing a meaningful part of our lives, we are learning a lot and overall we're taking care of each other. For me, that means family!
Trusting and supporting…we got to do it naturally!
Prof of what I'm affirming: picture of Yolanda cutting my hair!
I trusted her, and she supported me in renewing my look!
?? No puedo creer que se vaya a acabar: casi dos meses en Triacastela ya.
Parece que fue ayer cuando llegamos a nuestro pequeño y acogedor pueblo.
Durante estos últimos días hablamos muchas veces de cómo nos está cambiando la experiencia XacobeAndo.
Me siento tan afortunada de estar rodeada de esta comunidad de hermosas mujeres con un gran corazón; Las llamo "mis hermanas" porque estamos compartiendo una parte significativa de nuestras vidas, estamos aprendiendo mucho y, en general, nos estamos cuidando mutuamente. ¡Para mí, eso significa familia!
Confiando y apoyando… ¡tenemos que hacerlo naturalmente!
Prueba de lo que afirmo: foto de Yolanda cortándome el pelo!
Confié en ella y me apoyó a la hora de cambiar mi look.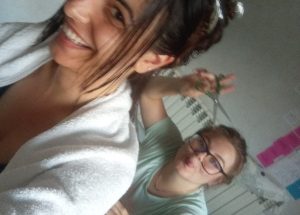 You are not allowed to edit this post.