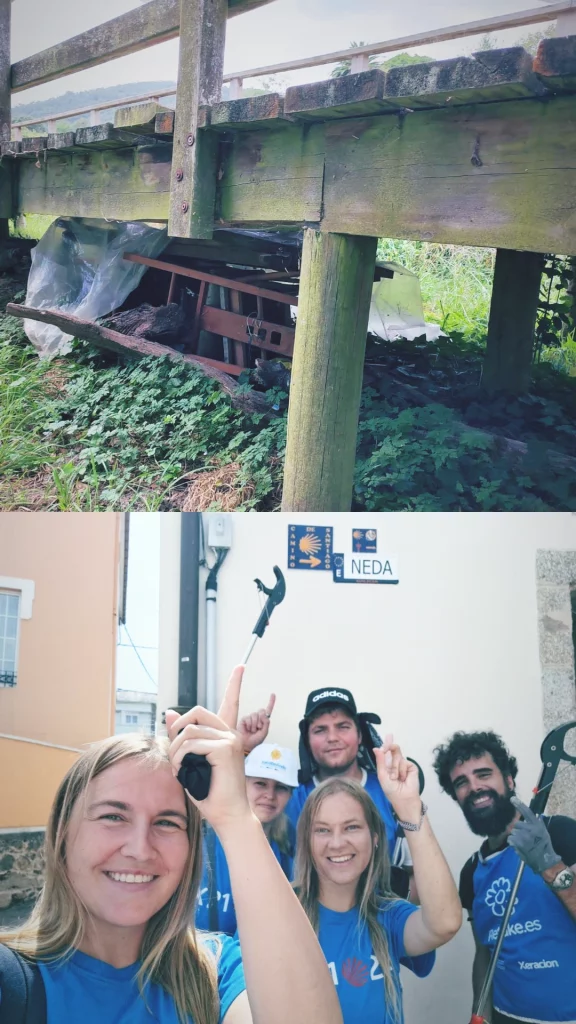 Clean up in Neda
---
?? Mientras hacíamos una limpieza en Neda el 9 de agosto, descubrimos que algunas personas son muy creativas a la hora de tirar sus muebles viejos. Aquí en la foto puedes ver sillas y otras cosas tiradas ilegalmente debajo del puente en el Camino Inglés, no muy lejos del albergue de peregrinos de Neda:
. . .
?? While doing a clean up in Neda on the 9th of August, we discovered that some people are very creative when it comes to throwing away their old furniture. Here in the photo you can see chairs and other things illegally thrown away under the bridge on the English Way, not far away from the Neda pilgrim hostel:
You are not allowed to edit this post.