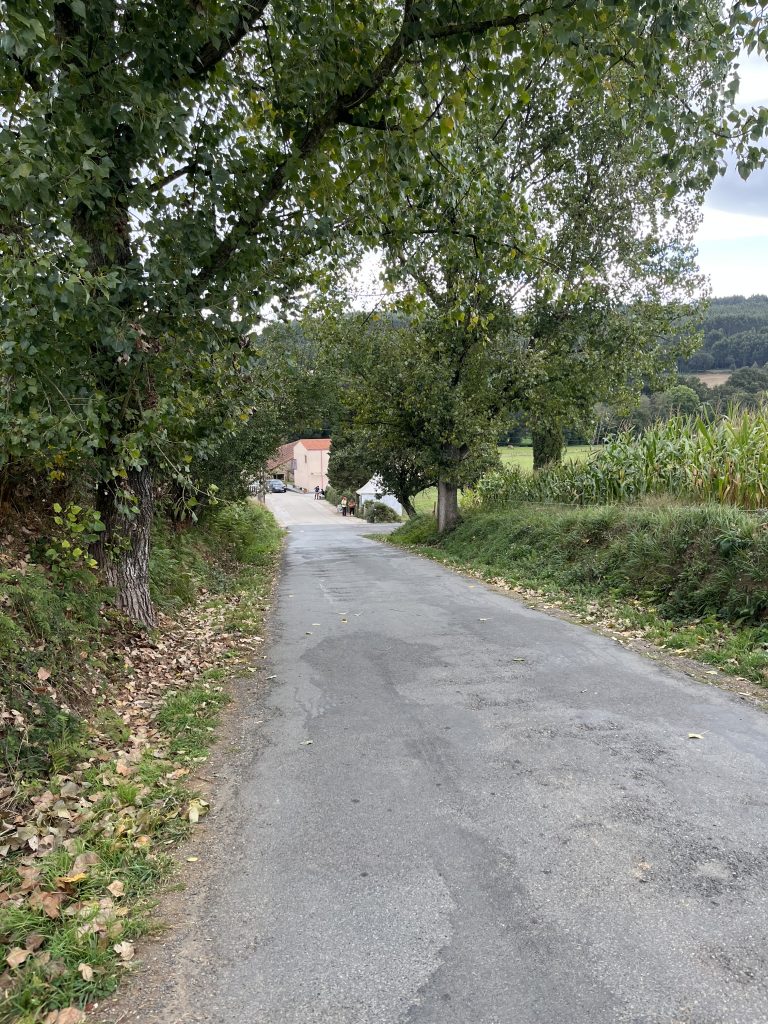 Obstacle #1 from Ribadiso to Arzua
---
On Monday, 26th of September we tried to find possible obstacles on the camino again.
We found a few, and here they are:
The first one is more of something to be aware of. Coming from the Ribadiso Albergue, there is a steep ascent which can be really difficult for older people or people with disabilities. Even us are out of breath every time we have to climb it.
---
El lunes 26 de septiembre intentamos encontrar de nuevo posibles obstáculos en el camino.
Encontramos algunos, y aquí están:
El primero es más algo de lo que hay que ser consciente. Viniendo desde el Albergue de Ribadiso hay una fuerte subida que puede ser muy difícil para personas mayores o personas con discapacidad. Incluso nosotros nos quedamos sin aliento cada vez que tenemos que escalarlo.
You are not allowed to edit this post.