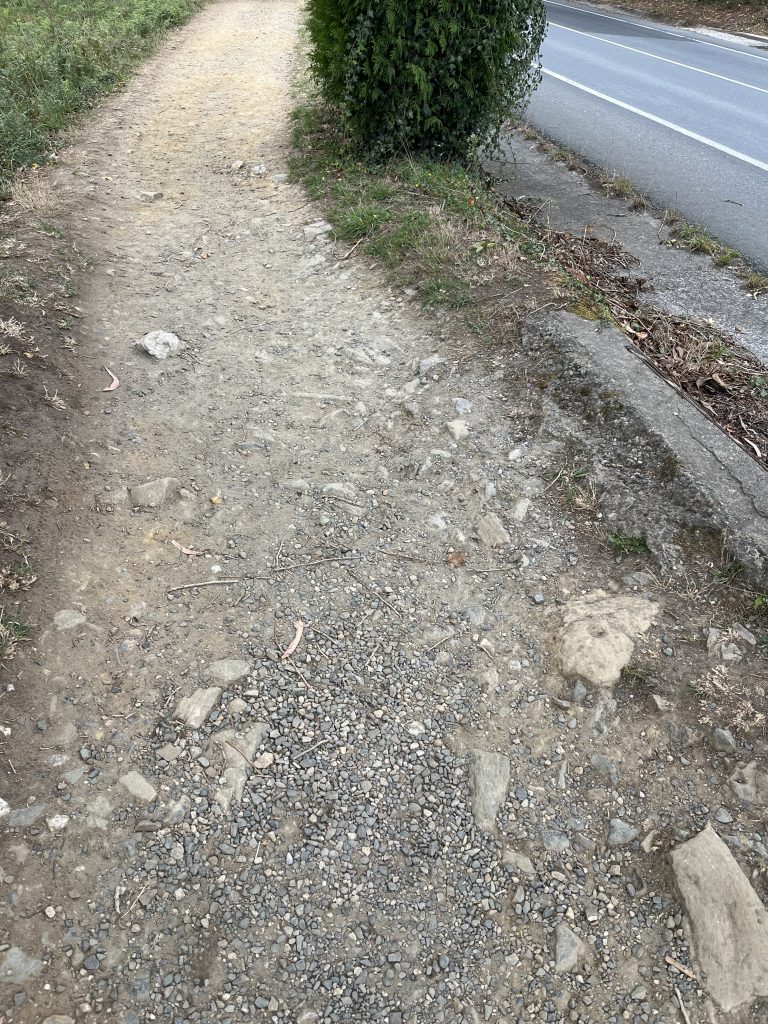 Obstacle #2 from Ribadiso to Arzua
---
The second obstacle we found on the way from Ribadiso to Arzua was on the foot path, where the road is kind of worn out and sharp rocks have surfaced which are bad for bicycles and people in wheelchairs.
Our recommendation would be to do a little maintenance on the road and fill the problematic spots with gravel.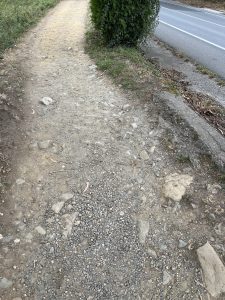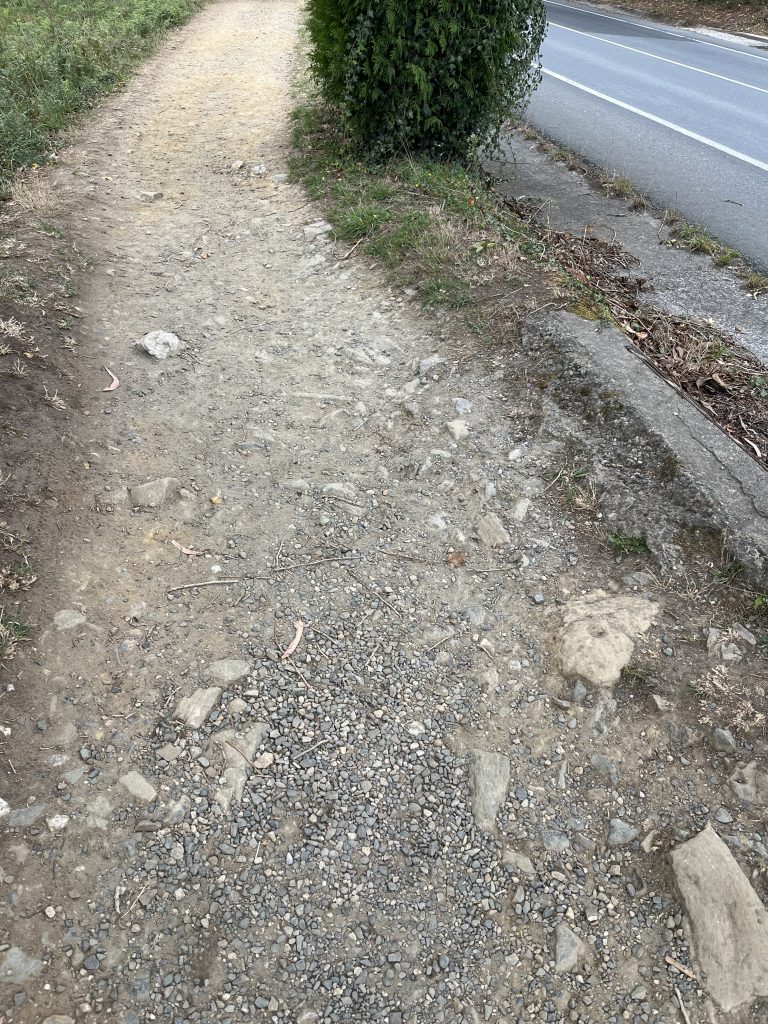 ---
El segundo obstáculo que encontramos en el camino de Ribadiso a Arzua fue en el camino peatonal, donde el camino está algo desgastado y han salido piedras afiladas que son malas para las bicicletas y las personas en sillas de ruedas.
Nuestra recomendación sería hacer un poco de mantenimiento en la carretera y rellenar los puntos problemáticos con grava.
You are not allowed to edit this post.