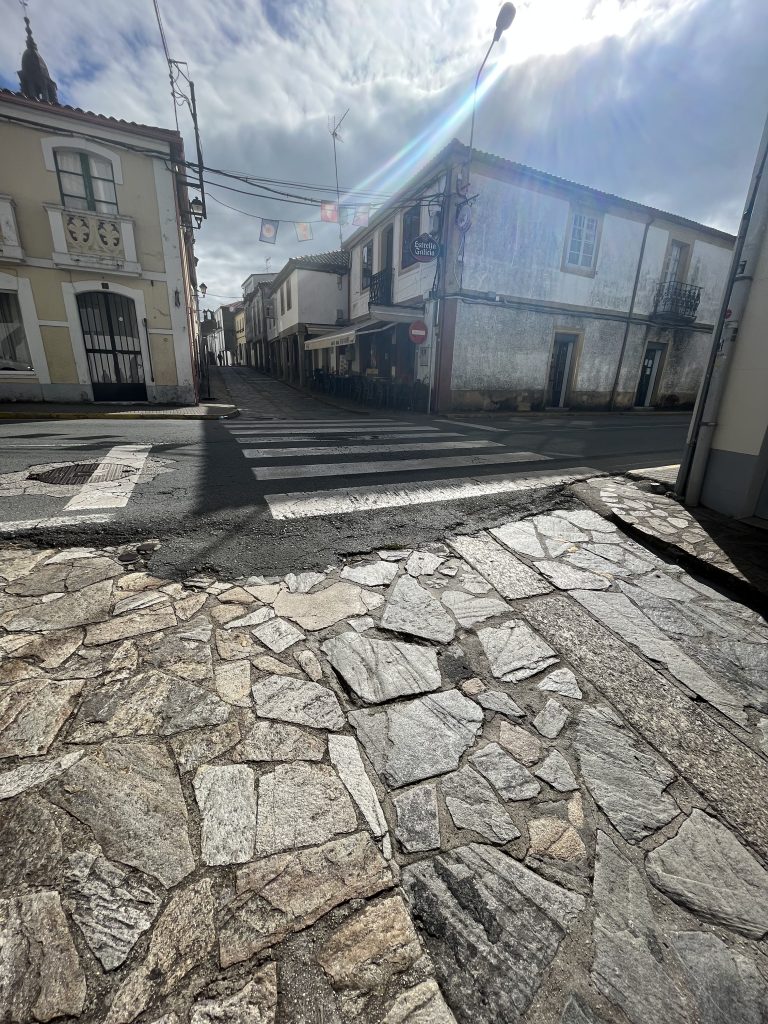 Obstacle #3 from Ribadiso to Arzua
---
The third and final obstacle we found is actually inside Arzua.
There is a pedestrian crossing which has a really steep drop and can pose as a danger to wheelchair users.
We recommend laying the asphalt a bit further onto the connecting road to make the drop a bit smoother.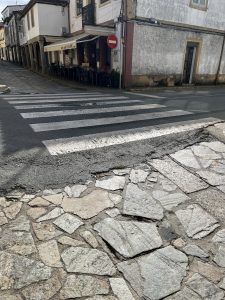 ---
El tercer y último obstáculo que encontramos está en realidad dentro de Arzua.
Hay un paso de peatones que tiene un desnivel muy pronunciado y puede suponer un peligro para los usuarios de sillas de ruedas.
Recomendamos extender el asfalto un poco más hacia la carretera de conexión para que la caída sea un poco más suave.
You are not allowed to edit this post.