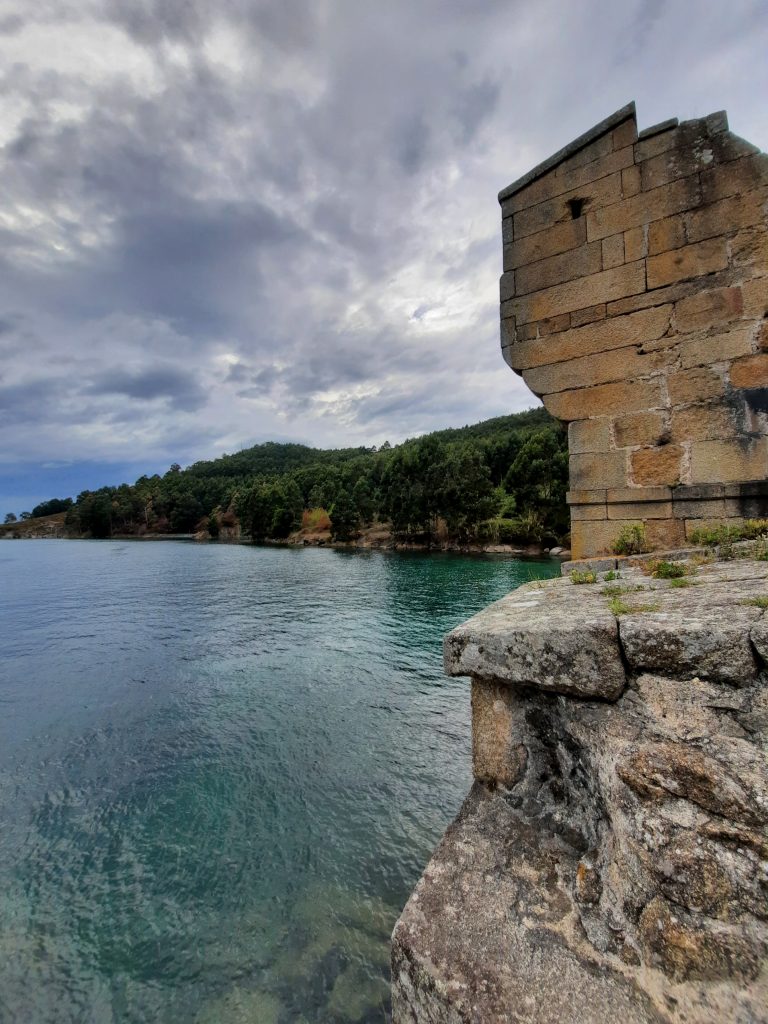 San Felipe castle/Castelo de San Felipe
---
??
On Monday, I had a lot of things on my mind. I felt like I was burning out because I had so many things to do. I also wanted to go to many different places I have not been to yet, but I felt like I was running out of time. To get my mind off of all the thoughts I had, and to walk a little bit, I decided to walk to San Felipe's castle. It was about an 8 kilometers walk there and 8 kilometers back. It was nice wearing my running shoes again, since I didn't wear them after walking the Camino because of my blisters. The walk was nice, and I could rest my brain a little bit. When I arrived at the castle, I felt so good and happy. It really reminded me of home. I really love old fortresses and exploring them. Also, the view from there was super beautiful. I looked around the castle for about an hour, but then I needed to start going back. It started to rain and all my clothes were soaked, but I was happy. I actually really like the rain. It was good to rest my brain for a while.
??
El lunes tenía muchas cosas en la cabeza. Sentí que me estaba quemando porque tenía tantas cosas que hacer. También quería ir a muchos lugares diferentes en los que aún no había estado, pero sentía que me estaba quedando sin tiempo. Para despejarme de todos los pensamientos que tenía y caminar un poco, decidí caminar hasta el castillo de San Felipe. Fueron unos 8 kilómetros andando de ida y 8 de vuelta. Fue agradable volver a ponerme las zapatillas de correr, ya que no me las puse después de hacer el Camino por las ampollas. La caminata fue agradable y pude descansar un poco el cerebro. Cuando llegué al castillo, me sentí muy bien y feliz. Realmente me recordó a mi hogar. Me encantan las antiguas fortalezas y explorarlas. Además, la vista desde allí era súper hermosa. Miré alrededor del castillo durante aproximadamente una hora, pero luego tuve que comenzar a regresar. Empezó a llover y toda mi ropa estaba empapada, pero yo estaba feliz. De hecho, me gusta mucho la lluvia. Fue bueno para descansar mi cerebro por un tiempo.
You are not allowed to edit this post.