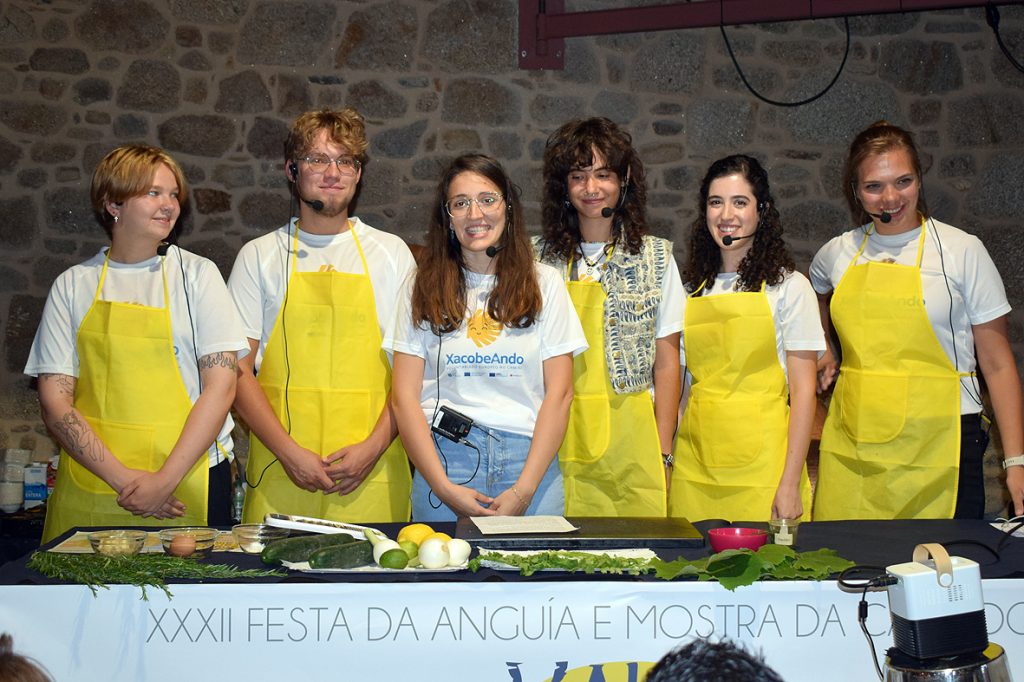 SHOWCOOKING VALGA
---
Hoy por la tarde hemos cocinado para 30 personas del pueblo de Valga. Ha sido divertido, ya que no soy una experta en la cocina (lo es mi padre) pero a la vez un poco estresante ya que no me salía el darle la vuelta a la tortilla y por poco la lío. Ha sido una tarde amena ya que he podido cocinar con mis compañeros y he aprendido a realizar sus platos para luego poder cocinarlos en casa con mi familia. Somos afortunados de haber podido cocinar con tres cocineros, ya que sin su ayuda no hubiese sido posible terminar los platos a tiempo.
Today in the afternoon we cooked for 30 people from the village of Valga. It was fun, since I am not an expert in the kitchen (my father is) but at the same time a little stressful because I could not turn the omelet and I almost messed it up. It has been an enjoyable afternoon since I have been able to cook with my classmates and I have learned how to make their dishes and then I can cook them at home with my family. We are fortunate to have been able to cook with three cooks, because without their help it would not have been possible to finish the dishes on time.
You are not allowed to edit this post.