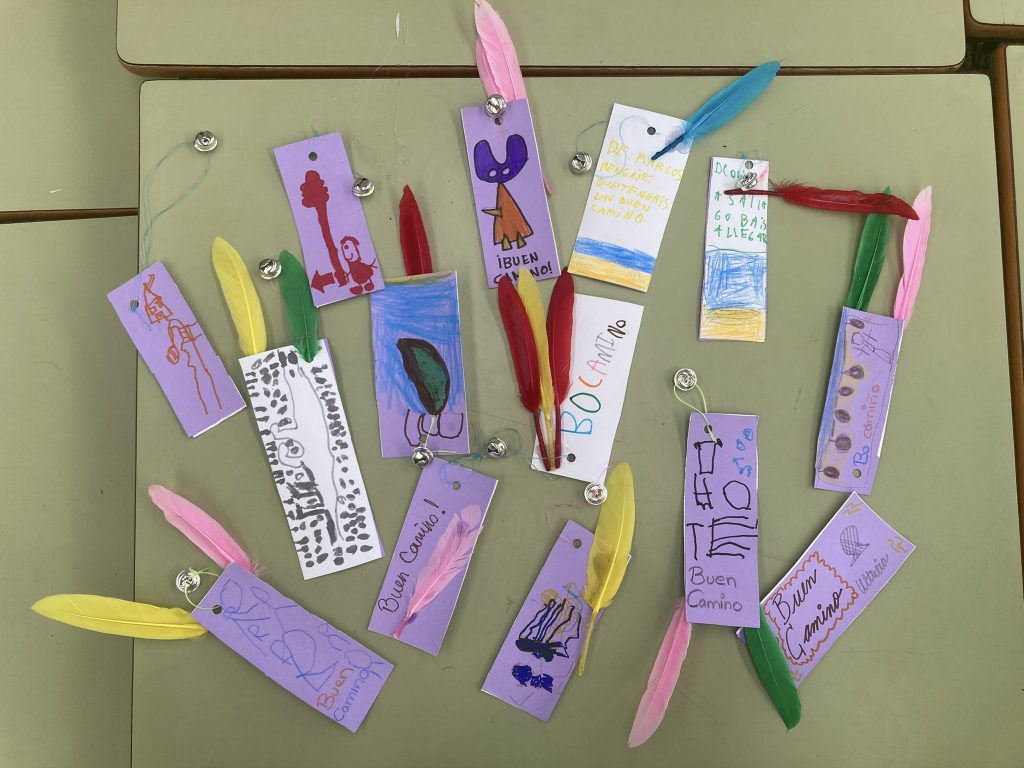 SUSTAINABILITY WITH CHILDREN
---
?? Today we were lucky to be able to work with children from the summer school, I say lucky because it was a lot of fun to spend time with them while doing recycling activities. Another highlight of today was the beautiful crafts they made for the pilgrims, in particular, bookmarks. We have chosen this activity so that they can learn to reuse the materials they have at home and make useful things for everyday use.
?? Hoy hemos tenido la suerte de poder trabajar con niños de la escuela de verano, digo suerte porque ha sido muy divertido el pasar tiempo con ellos mientras realizábamos actividades de reciclaje. Otra de las cosas a destacar del día de hoy ha sido las manualidades tan bonitas que han hecho para los peregrinos, en concreto, marcapáginas. Hemos elegido esta actividad con la finalidad de que aprendan a reutilizar los materiales que tienen por casa y hacer cosas útiles de uso cotidiano.
You are not allowed to edit this post.