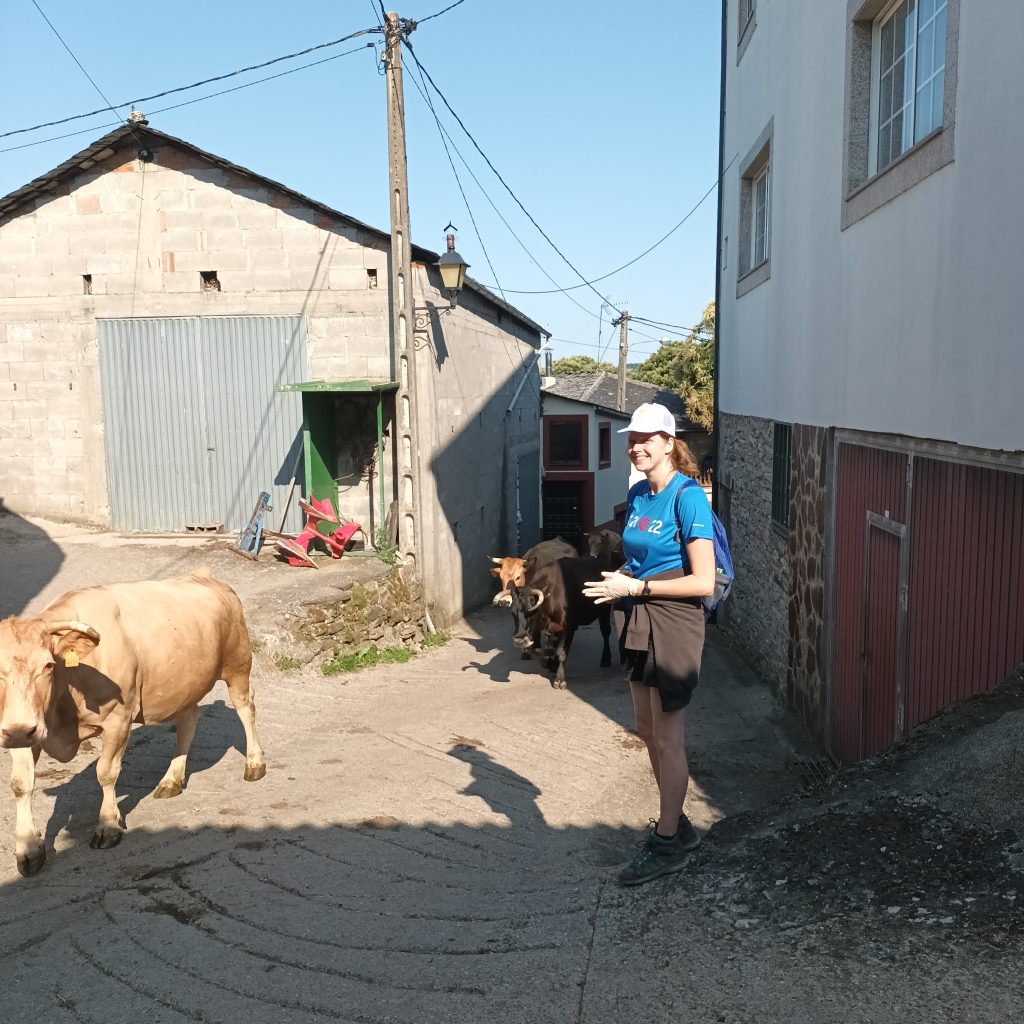 Sustainable Camino in Triacastela
---
?? On Monday we walked and picked up a trash in and near Camino in Triacastela. At first glance it looked like everything is clean, but when you start to look closer you can almost always find something – palstic bottles, end's of cigarets, glass bottles, shoes and other thigns. We even stumbled upon a place were the cleaning was beyon our capabilities.
On the way we met many pilgrims who apprecieted our activity and one also helped us a little bit.
Not only we met the pilgrims and locals, but also we had a chance to interact with some local animals.
It was great to make a small part of Camino a little bit better. Looking forward to other days on the Camino.
?? El lunes caminamos y recogimos basura en y cerca de Camino en Triacastela. A primera vista parecía que todo estaba limpio, pero cuando empiezas a mirar más de cerca, casi siempre puedes encontrar algo: botellas de plástico, colillas, botellas de vidrio, zapatos y otras cosas. Incluso nos topamos con un lugar donde la limpieza estaba más allá de nuestras capacidades.
En el camino nos encontramos con muchos peregrinos que agradecieron nuestra actividad y uno también nos ayudó un poco.
No solo conocimos a los peregrinos y lugareños, sino que también tuvimos la oportunidad de interactuar con algunos animales locales.
Fue genial mejorar un poco una pequeña parte de Camino. Con ganas de otros días en el Camino.
You are not allowed to edit this post.