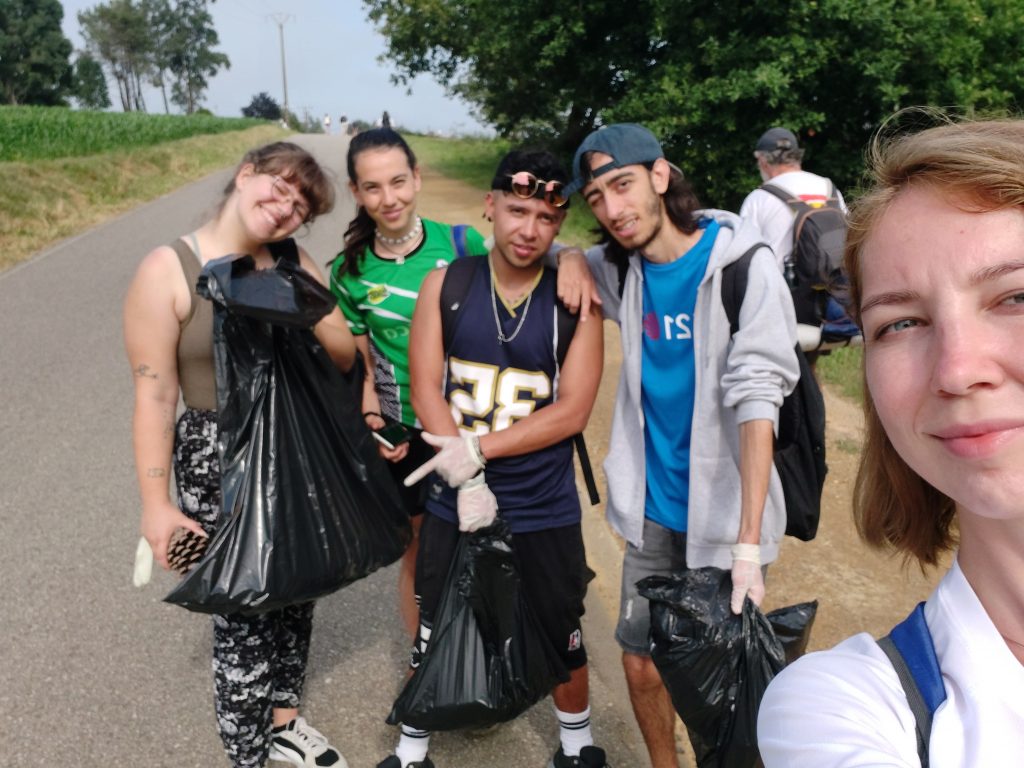 Sustainable life
---
?? It is very important to spread information about the sustainible life. Therefore one of our voluntery activities is waste collection. It can be inspire activity for the pilgrims, who do not have the feelings of the nature protection. They can be inspired by us and we can often to speak with them about the importance of the sustainable life. They can share with us their experiences of Camino, they can point out problem spots on the Camino and we can support the solution of it.

?? Es muy importante difundir información sobre la vida sostenible. Por ello una de nuestras actividades de voluntariado es la recogida de residuos. Puede inspirar la actividad a los peregrinos, que no tienen un sentimiento de protección de la naturaleza. Pueden inspirarse en nosotros y muchas veces podemos hablar con ellos sobre la importancia de la vida sostenible. Pueden compartir con nosotros sus experiencias del Camino, y señalar puntos problemáticos en el Camino, ayudando a la solución del mismo.
You are not allowed to edit this post.