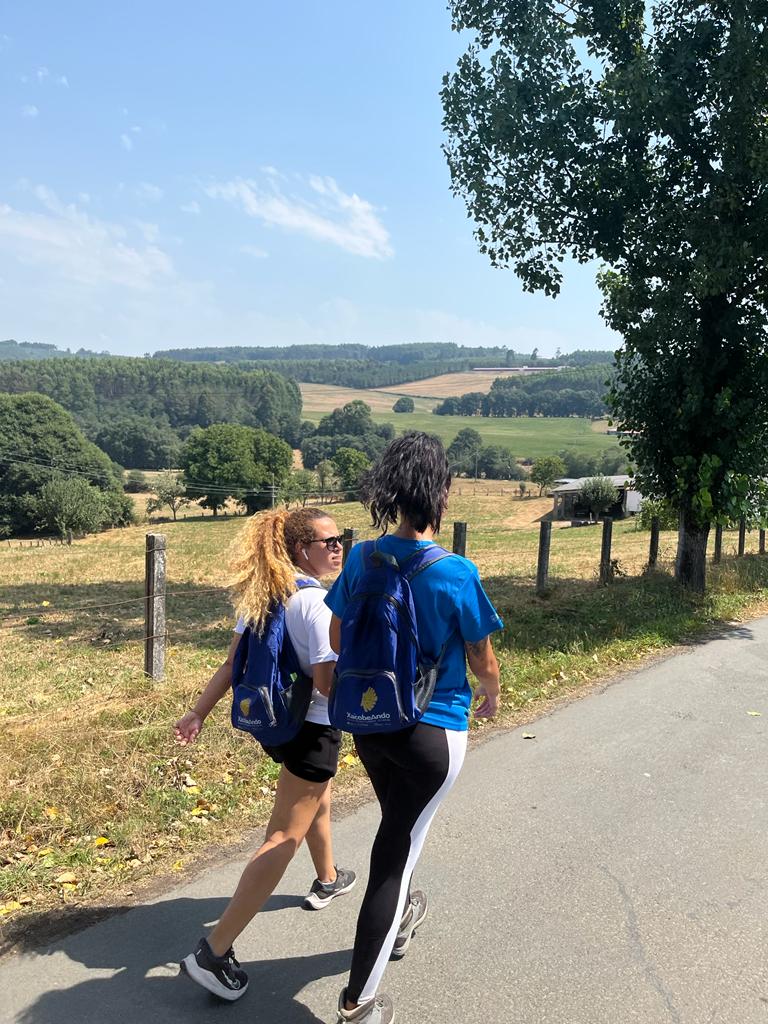 The day of visiting the Pilgrim Hostel
---
?? In our second week, we visited the second pilgrim hostel which was located outside of Arzua (approximately 3 km away). During the visit we have meet two other volunteers from the US, and discussed how we can contribute the work together. We received info and a small visit from the receptionist and decide maybe we can offer some language exchange and classes such as yoga, streching. And we officially completed our first small Camino!
Now let's talk a bit about French Camino!
The French Camino has one of the richest environment  structures along with the cultural heritages in the camino!
The camino begins at St-Jean-Pied-de-Port on the French side to Santiago de Compostela which lasts around 770 km. It is the most convenient camino for the pilgrims who walks for the first time and with children. the camino's history leads all the way back to the Apostle's tomb, and the current path has been shaped in 11th century.
An interested fact about the Camino is that the French Camino has been given the world heritage status by UNESCO in 2018.
?? En nuestra segunda semana, visitamos el segundo albergue de peregrinos que se encontraba fuera de Arzúa (aproximadamente a 3 km). Durante la visita, conocimos a otros dos voluntarios de los EE. UU. y discutimos cómo podemos contribuir con el trabajo juntos. Recibimos información y una pequeña visita de la recepcionista y decidimos que tal vez podamos ofrecer algún intercambio de idiomas y clases como yoga, estiramientos. ¡Y oficialmente completamos nuestro primer Camino pequeño!
¡Ahora hablemos un poco del Camino Francés!
¡El Camino Francés tiene una de las estructuras ambientales más ricas junto con los patrimonios culturales del Camino!
El camino comienza en St-Jean-Pied-de-Port en el lado francés hasta Santiago de Compostela y tiene una duración de alrededor de 770 km. Es el camino más cómodo para el peregrino que camina por primera vez y con niños. la historia del camino se remonta a la tumba del Apóstol, y el camino actual se formó en el siglo XI.
Un dato interesante sobre el Camino, es que el Camino Francés ha sido declarado Patrimonio de la Humanidad por la UNESCO en 2018.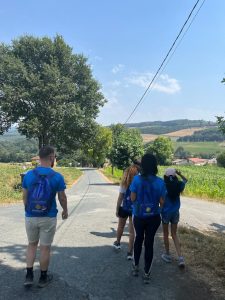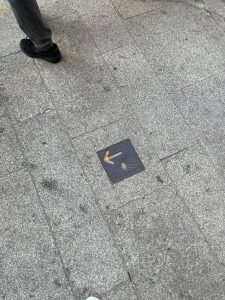 You are not allowed to edit this post.