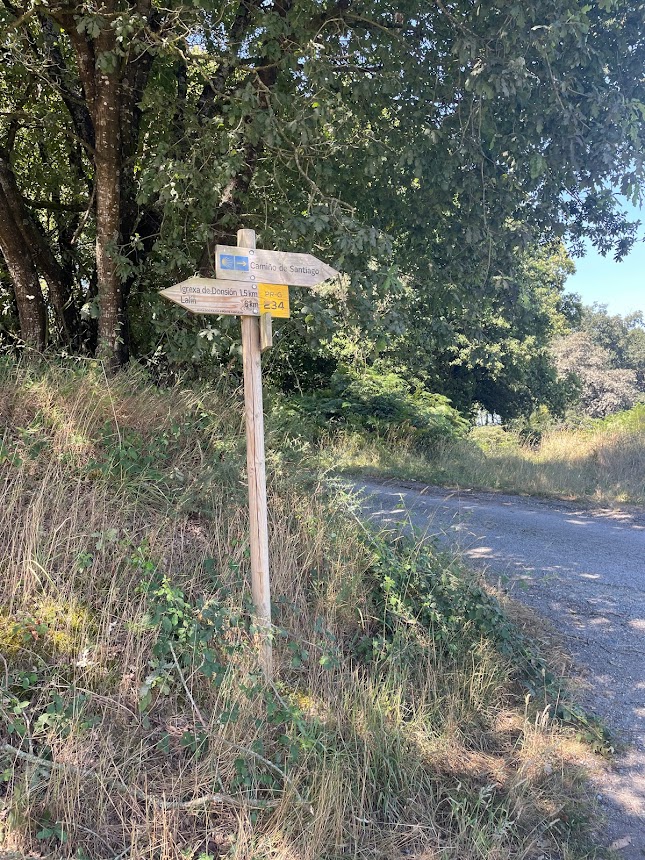 Trying to walk in their shoes
---
?? Previous week on the Camino was full of extraordinary experiences. We were focusing on social inclusion and evaluating camino in the terms of accessibility.
What does it mean?
We tried to walk the camino as if we were blind! We used a kerchief or sleeping mask and tried to go trough part of the road with support of other volunteer to evaluate wether it is passable and to experience how it feels not to see where the road goes and be dependant on the other and on senses other than sight.
To be honest?
For me it was little bit difficult to trust and I must confess I cheated a little bit when the second volunteer wanted me to try to touch things that I did not see because I felt insecure when I was not sure what exactly it is and if it can potentionaly hurt me. Most of the times while walking I was able to trust and I passed without any problems. We even tried to run.
We realised that the Camino is very accessible for the blind or shortsighted however for the people on wheelchair, there can be some troubles.
?? La semana anterior en el Camino estuvo llena de experiencias extraordinarias. Nos enfocamos en la inclusión social y evaluamos Camino en términos de accesibilidad.
¿Qué significa?
¡Tratamos de hacer el camino como si fuéramos ciegos! Usamos un pañuelo o antifaz para dormir y tratamos de recorrer parte del camino con el apoyo de otro voluntario para evaluar si es transitable y experimentar cómo se siente no ver por dónde va el camino, depender del otro y de otros sentidos que nos sean la vista.
¿Para ser sincero?
Para mí fue un poco difícil confiar y debo confesar que hice un poco de trampa cuando el segundo voluntario quería que tratara de tocar cosas que no veía porque me sentía insegura cuando no sabía qué era exactamente y si me puede hacer daño. La mayoría de las veces mientras caminaba podía confiar y pasaba sin ningún problema. Incluso intentamos correr.
Nos dimos cuenta de que el Camino es muy accesible para los ciegos o personas con poco resto visual, sin embargo, para las personas en silla de ruedas, puede haber algunos problemas.
You are not allowed to edit this post.