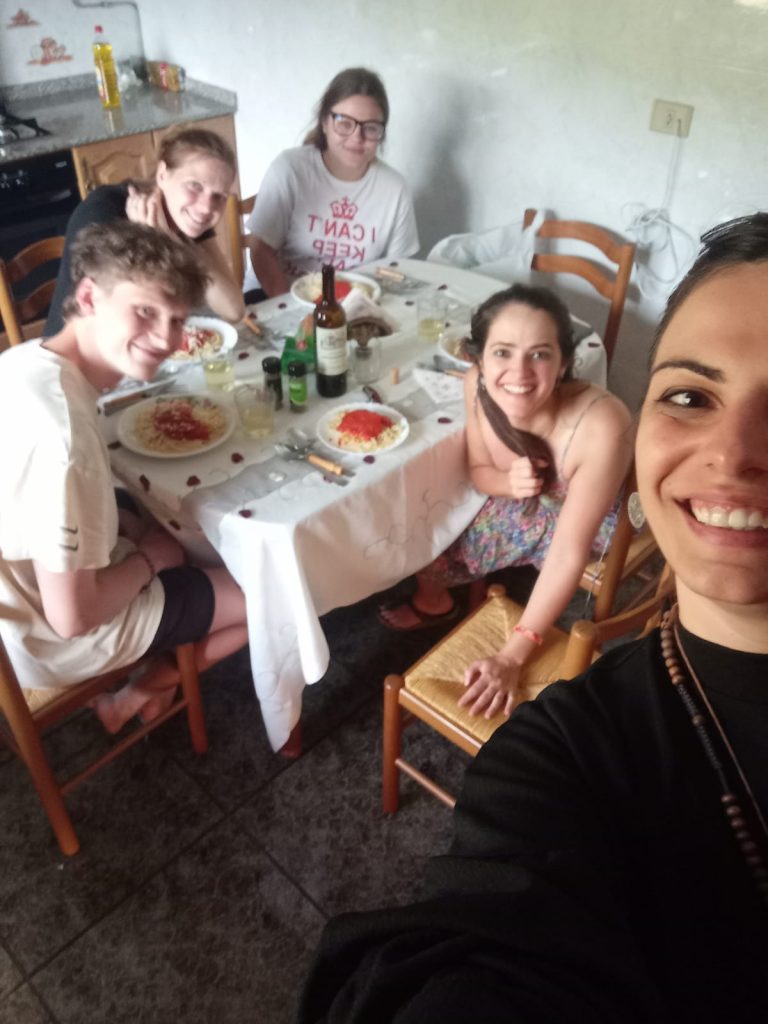 Two months went by
---
?? Well, so two months quickly went by in rural Galicia.
During this period we had the opportunity to participate in many activities with pilgrims and with locals, with youngsters and with the elderly. To develop skills, specially in the areas of communication and digital competences.
To help and be helped by everyone in this little community of Triacastela, where we ended up making unexpected friendships.
And especially to meet a ton of new people and learn a little about them, their life stories and perspectives, sometimes very different from our own.
Gracias to everyone that crossed my path during this time, may we meet again soon
?? Bueno, así pasaron rápidamente dos meses en la Galicia rural.
Durante este período tuvimos la oportunidad de participar en muchas actividades con los peregrinos y con los lugareños, con los jóvenes y con los ancianos. Desarrollar habilidades, especialmente en las áreas de comunicación y competencias digitales.
Ayudar y ser ayudados por todos en esta pequeña comunidad de Triacastela, donde acabamos haciendo amistades inesperadas.
Y sobre todo para conocer a un montón de gente nueva y aprender un poco sobre ellos, sus historias de vida y perspectivas, a veces muy diferentes a las nuestras.
Gracias a todos los que se cruzaron en mi camino durante este tiempo, que nos volvamos a encontrar pronto
You are not allowed to edit this post.