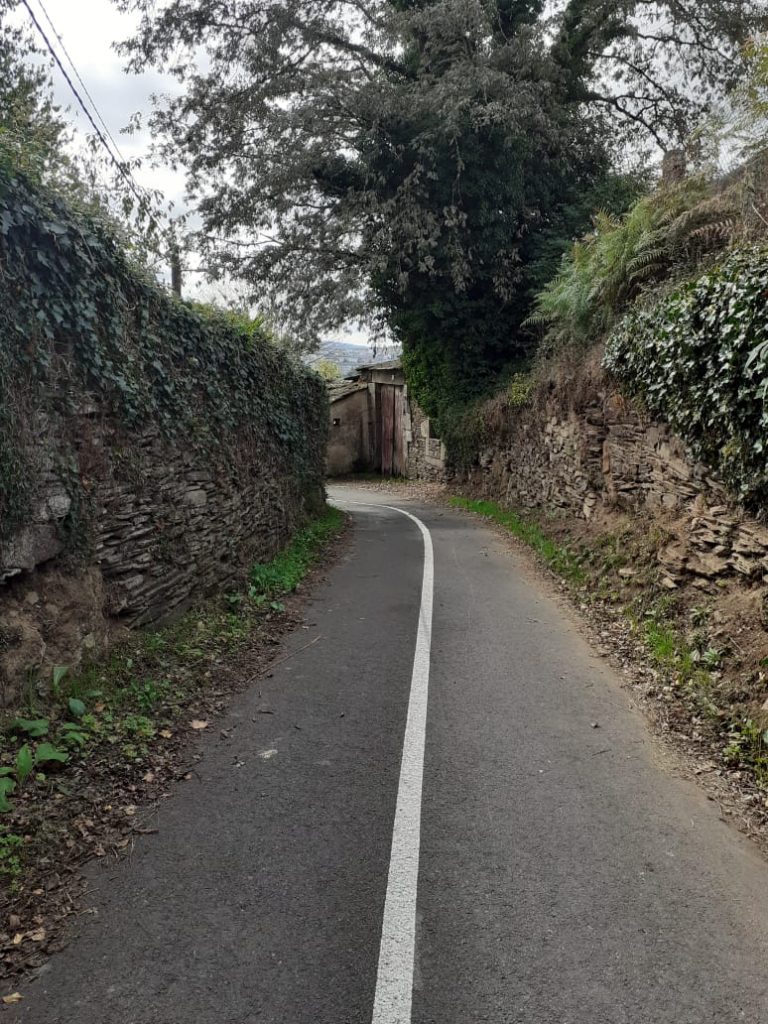 Una calle muy estrecha!
---
?? A este punto del Camino Primitivo la calle es realmente muy estrecha, y, además, hay una curva, y no se puede ver  muy bien, si viene algún coche o un motor. Así que para una persona con dificultades auditivas esto es una parte difícil. Y también, es peligroso para las personas que se mueven con silla de ruedas. 
?? At this point on the Camino Primitivo the street is really very narrow, and, furthermore, there is a curve, and it is not possible to see very well if a car or motor is coming. So for a hard of hearing person this is a difficult part. And also, it is dangerous for people who use a wheelchair.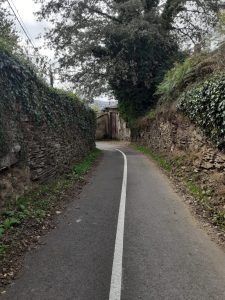 You are not allowed to edit this post.