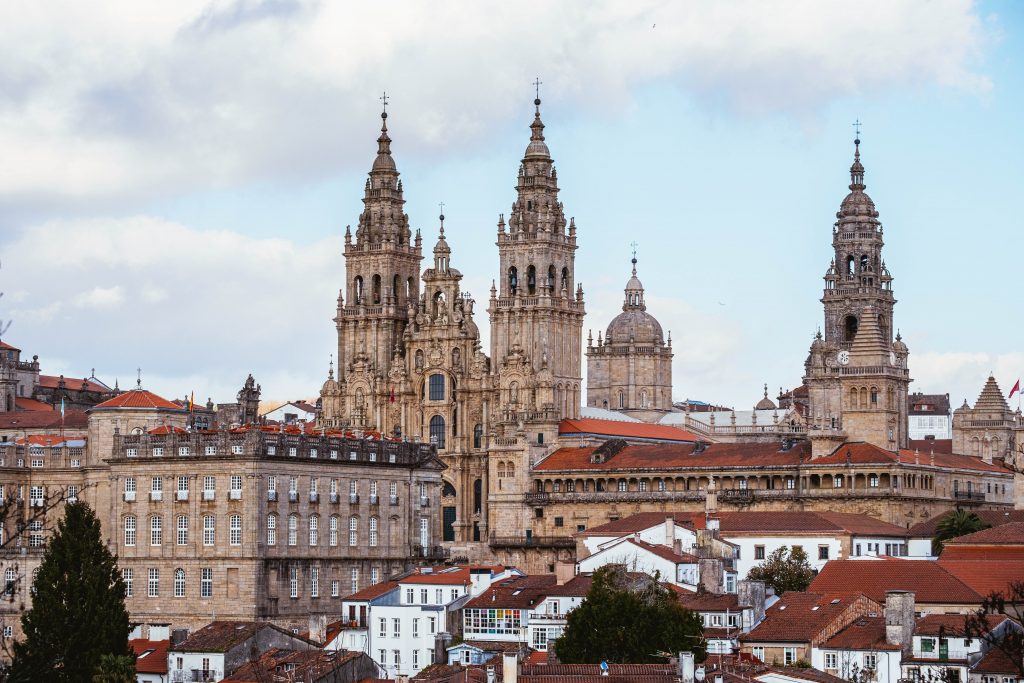 Volunteering week: Working with people with disabilities
---
?? One of the ativities that we did throughout our volutreering week was working with people with disabilities.
This is something many of us don´t usualy do on daily bases. For a few of us it was completly new experience and something unknown. If all of us coul speak I am sure you would hear different stories, feelings and different point´s of view.
Someone felt weird because they didn´t know what to do, someone felt more confortable but for me it was lovely experience. I have worked with disable people before so trust me when I sa,y every one is different and everyone is unique.
We did a walk with them (something like camino made for them), in the middle of the walk we had an activity. They had to color one of the symbols of camino, later we played music for them and had a little dance party. As you can see these were all realy simple activieties but you could see on their faces that their were entertained and having fun all the way through.
So this is an example that sometimes easy things could be enough and you don´t have to do something very comlicated to please people. (althou we were realy stressed out about the outcome)
But at the end for me it was successful day, they were happy that thay could "hang out" with new people, and we gained new experiences.
?? Una de las actividades que realizamos a lo largo de nuestra semana de voluntariado fue trabajar con personas con discapacidad. Esto es algo que muchos de nosotros no solemos hacer a diario. Para algunos de nosotros fue una experiencia completamente nueva y algo desconocido. Si todos pudiéramos hablar estoy seguro que escucharías diferentes historias, sentimientos y diferentes puntos de vista. Alguien se sintió raro porque no sabía qué hacer, alguien se sintió más cómodo pero para mí fue una experiencia hermosa. He trabajado con personas con discapacidad antes, así que confía en mí cuando digo que cada uno es diferente y único. Hicimos una caminata con ellos (algo así como camino hecho para ellos), en medio de la caminata tuvimos una actividad. Tenían que colorear uno de los símbolos del camino, luego les pusimos música y tuvimos una fiestita de baile. Como puede ver, todas estas fueron actividades realmente simples, pero se podía ver en sus rostros que estaban entretenidos y se divertían todo el tiempo. Así que este es un ejemplo de que a veces las cosas fáciles pueden ser suficientes y no tienes que hacer algo muy complicado para complacer a la gente. (aunque estábamos muy estresados ​​por el resultado) Pero al final para mí fue un día exitoso, estaban felices de poder "pasar el rato" con gente nueva y obtuvimos nuevas experiencias.
You are not allowed to edit this post.