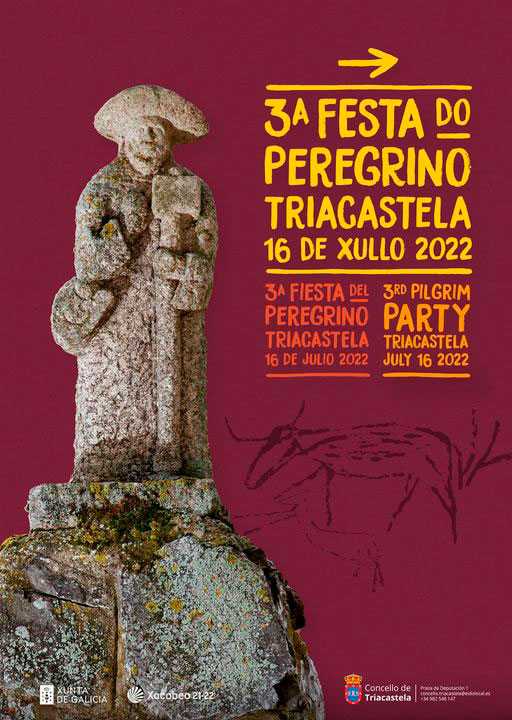 Waiting for Festa do Peregrino in Triacastela
---
?? Triacastela is a small village related to the French Path. It is the twelfth stage, the first stop you can find in Galicia as a pilgrim. Tuesday the Triacastela group met the mayor of the village, an energetic woman who exposed all her enthusiasm for having us here and with who we exchanged many ideas about our project, especially related to the Festa do Peregrino. Indeed, on Saturday we are going to participate all day long in this great event in our village: it's a celebration of Camino de Santiago and a special occasion to introduce ourselves to the local community and to all the pilgrims who will stop here that day.
We are so excited about the event and we are planning to make the community know more about our culture through poems, children's and adult songs, and other intercultural activities.
Stay tuned!
?? Triacastela es un pequeño pueblo relacionado con el Camino Francés. Es la duodécima etapa, la primera parada que te puedes encontrar en Galicia como peregrino. El martes el grupo Triacastela se reunió con la alcaldesa del pueblo, una mujer enérgica que expuso toda su ilusión por tenernos aquí y con la que intercambiamos muchas ideas sobre nuestro proyecto, especialmente relacionado con la "Festa do Peregrino". De hecho, el sábado vamos a participar durante todo el día en este gran evento en nuestro pueblo: es una celebración del Camino de Santiago y una ocasión especial para presentarnos a la comunidad local y a todos los peregrinos que pasarán por aquí ese día.
Estamos muy emocionadas con el evento y estamos planeando hacer que la comunidad conozca más sobre nuestra cultura a través de poemas, canciones para niños y adultos, y otras actividades interculturales.
¡Mantente al tanto!
You are not allowed to edit this post.