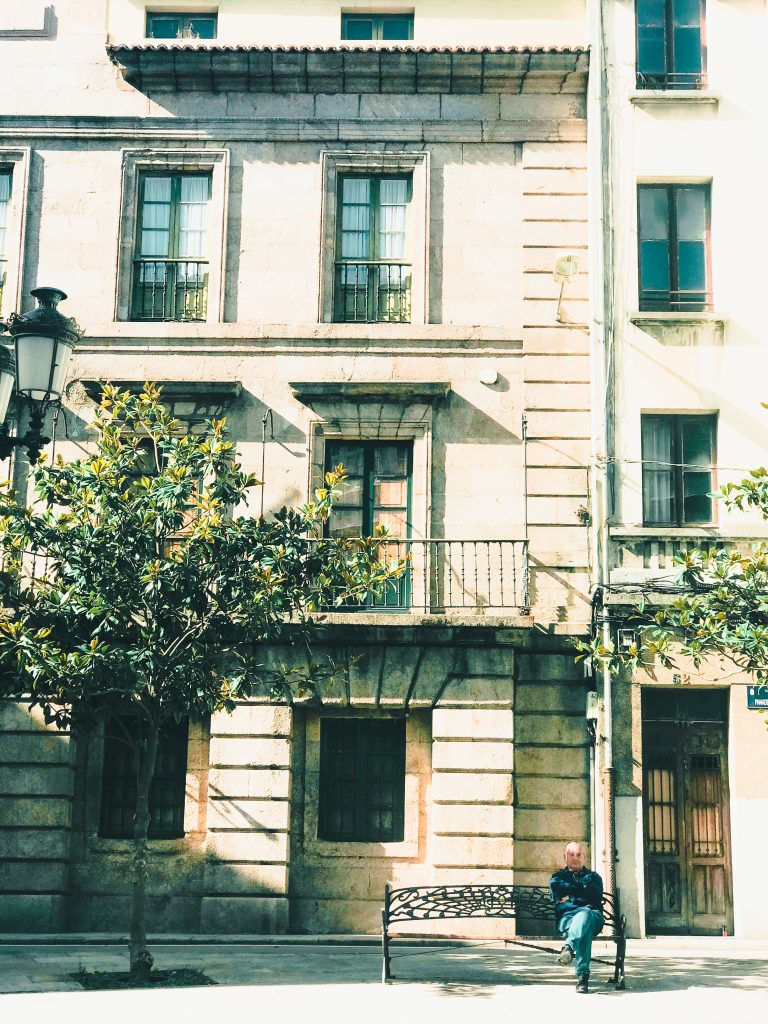 Weekend in A Coruña
---
?? We had planned to visit A Coruña as a team since the beginning of the project. Finally, after weeks of talking about it, we found ourselves there. People from other teams also joined. Me and Natalia got there late on Friday, so we got a little taste of the night life… the old town is buzzing and filled with bars and restaurants: a big contrast to O Cádavo.
The town is basically surrounded by sea: one side is more industrial, filled with yachts, ships and factories, the other with a sandy beach and lovely promenades. The older part of the town is charming.
On Saturday, the others joined us. We took the opportunity and visited a shopping centre, different souvenir shops, and took advantage of "big city life" and explored big food shops and various cafes.
On Sunday, we met up with the others and took a long and sweaty walk to the tower of Hercules. The views from the hill of the tower were breathtaking, so we took some time to relax and enjoy our free time before driving back to Baleira.
?? Teníamos planeado visitar A Coruña como equipo desde el inicio del proyecto. Finalmente, después de semanas de hablar de ello, nos encontramos allí. También se sumaron personas de otros equipos. Natalia y yo llegamos tarde el viernes, así que disfrutamos un poco de la vida nocturna… el casco antiguo está lleno de bares y restaurantes: un gran contraste con O Cádavo.
La ciudad está básicamente rodeada de mar: un lado es más industrial, lleno de yates, barcos y fábricas, el otro tiene una playa de arena y paseos encantadores. La parte antigua del pueblo es encantadora.
El sábado, algunos compañeros más se unieron a nosotras. Aprovechamos la oportunidad y visitamos un centro comercial, diferentes tiendas de recuerdos, y disfrutamos la "vida de la gran ciudad", exploramos grandes tiendas de alimentos y varios cafés.
El domingo nos reunimos con los demás y dimos un largo y sudoroso paseo hasta la torre de Hércules. Las vistas desde la colina de la torre eran impresionantes, así que nos tomamos un tiempo para relajarnos y disfrutar de nuestro tiempo libre antes de regresar a Baleira.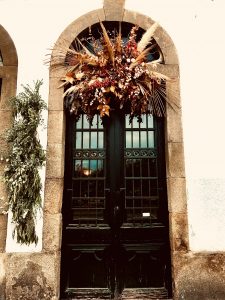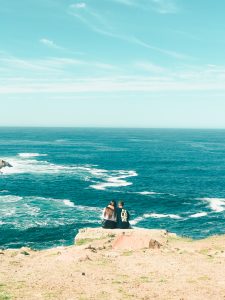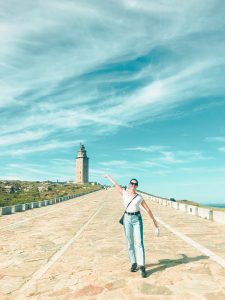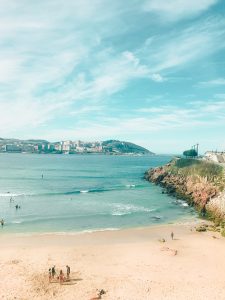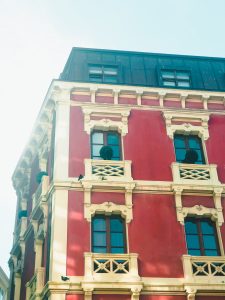 You are not allowed to edit this post.