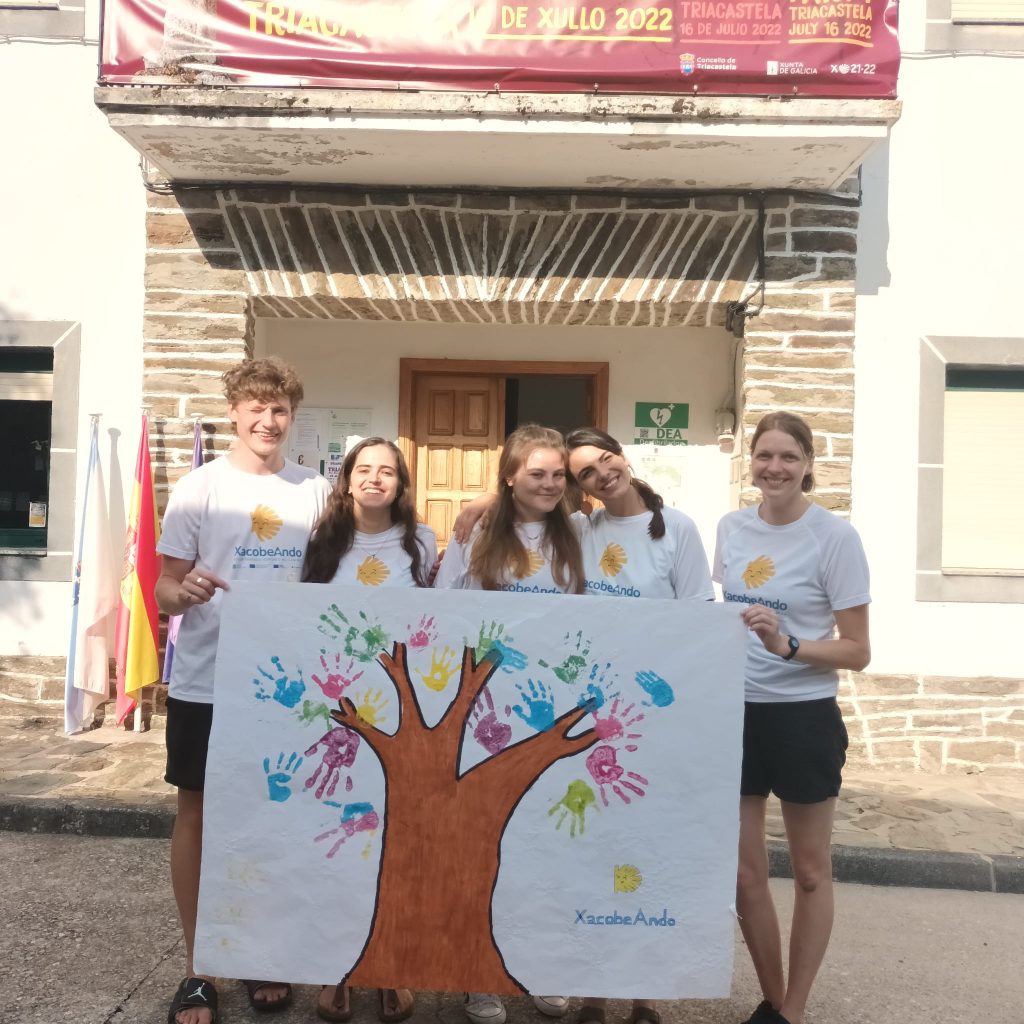 Xaconenos
---
??
After 1 month and 1 week in our beautiful Triacastela, we did an activity with the little ones of the village.
After spending the week preparing the activities, drawings and songs to sing and dance, the moment arrived. Nobody can tell you how such little people can make you feel so big. AMAZING.
The children have an innocence and a contagious happiness that takes you to another planet, they make you smile without realizing it. They share their feelings in such a natural way that makes you envious, they express what they feel at the moment they feel it.
I would love to repeat this incredible experience in the 2 weeks left.
We will keep you posted.
??
Tras 1 mes y 1 semana en nuestra preciosa Triacastela, hicimos una actividad con los más pequeños de la aldea.
Tras pasar la semana preparando las actividades, los dibujos y las canciones para cantar y balilar, el momento llegó. Nadie puede expresarte como unas personas tan pequeñas te pueden hacer sentir tan grande. INCREÍBLE.
Los niños tienen una inocencia y una felicidad contagiosa que te lleva a otro planeta, te hacen sonreír sin darse cuenta. Comparten sus sentimientos de una forma tan natural que da envidia, expresan lo que sienten en el momento que lo sienten.
Me encantaría repetir esta increíble experiencia en las 2 semanas que quedan.
Seguiremos informando.
You are not allowed to edit this post.