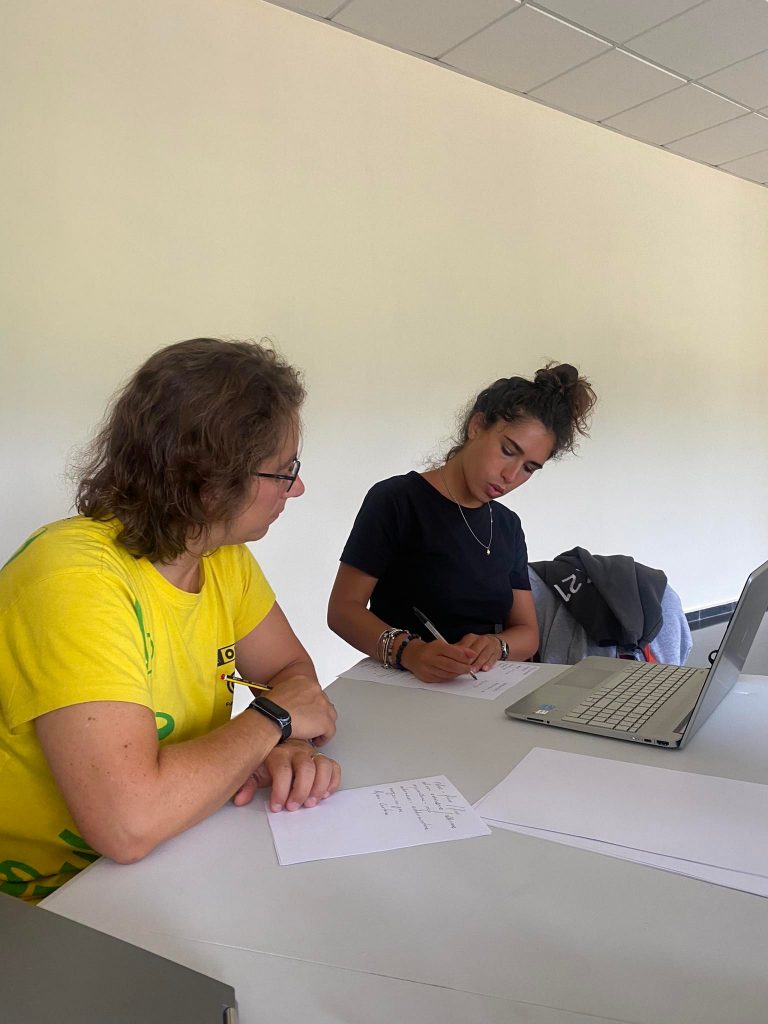 Linguistic eduaction concerning the advancement of elementary and pratical language prowesses
---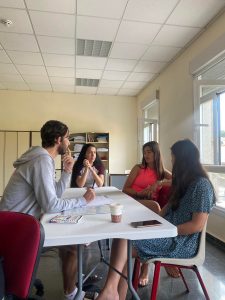 ?? Since the multiculturality and diversity of our wonderful group. We got an amazing opportunity to share the knowledge of the languages we possess, and the experiences we've had. Having multiple members fluent in various tongues, the amazing people at the Blind Center gave us a chance to educate the teachers/monitors there.
The most requested and needed of the ladder was eventually decided to have been Italian and English. Since the commodity of the both, it made sense and was logical to start with the pair.
The lessons in the language of English was taught by Karl, since having previous experiences in the similar field, it was the perfect position for him. He built the class mostly on verbal competence, covering both basic every-day situations, as well as elementary expressions, figures of speech and manageable cultural cognizance.
Classes for Italian were instructed by Martina. As being her mother-tongue, she was more than qualified enough to coach and enlighten the 'pupills' present. By showing them the cardinal phrases, words and expressions, the students were given a thorough overview of the very fundamental principles of the charming Latin derived language.
?? Desde la multiculturalidad y diversidad de nuestro maravilloso grupo. Tuvimos una oportunidad increíble de compartir el conocimiento de los idiomas que poseemos y las experiencias que hemos tenido. Con varios miembros que hablan varios idiomas con fluidez, la increíble gente del Centro para Ciegos nos dio la oportunidad de educar a los maestros/monitores allí.
Finalmente, se decidió que los más solicitados y necesarios de la escalera habían sido el italiano y el inglés. Dado que la mercancía de ambos, tenía sentido y era lógico comenzar con el par.
Las lecciones del idioma inglés las impartía Karl, ya que al tener experiencias previas en el campo similar, era el puesto perfecto para él. Construyó la clase principalmente sobre la competencia verbal, cubriendo situaciones básicas de todos los días, así como expresiones elementales, figuras retóricas y conocimiento cultural manejable.
Las clases de italiano fueron impartidas por Martina. Siendo su lengua materna, estaba más que calificada para entrenar e iluminar a los 'alumnos' presentes. Al mostrarles las frases, palabras y expresiones cardinales, los estudiantes recibieron una visión completa de los principios fundamentales del encantador idioma derivado del latín.
You are not allowed to edit this post.