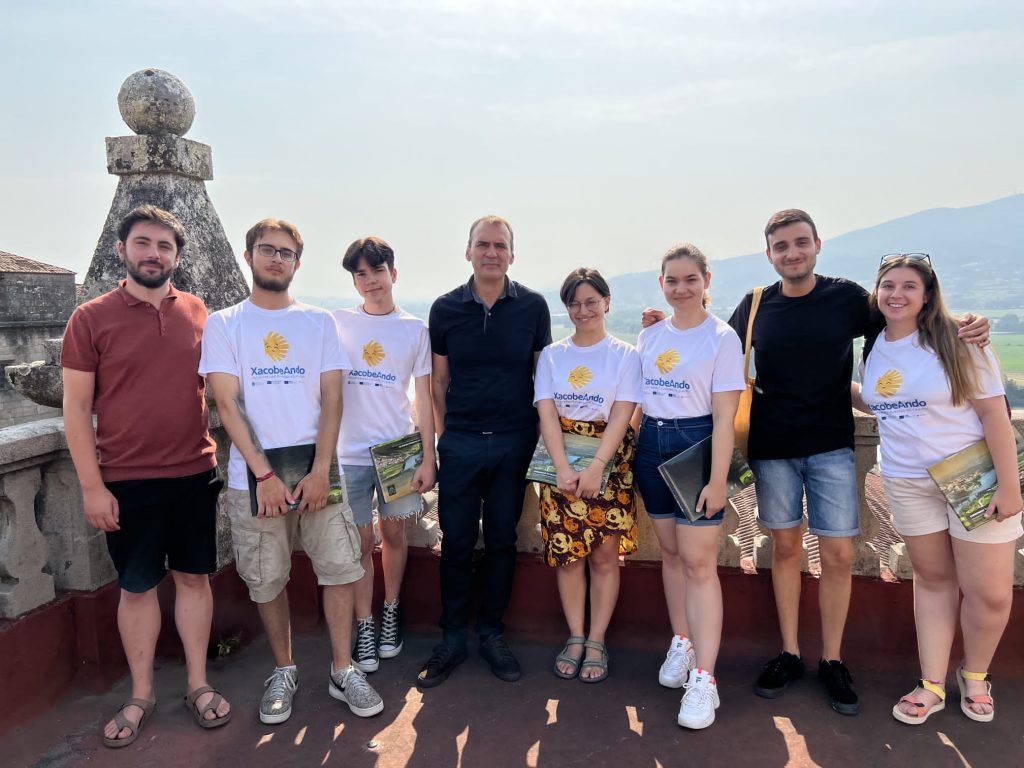 Meeting with the Tui mayor!
---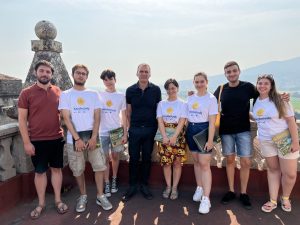 ?? Today, July 15th, volunteers from Spain, Greece, Italy, Latvia and Slovakia who are participating in the XacobeAndo project and are currently based in Tui, had their first official meeting with the town's mayor – Enrique Cabaleiro González.
They were greeted and welcomed to this historical corner of the world. They were introduced to the current affairs of the region and the importance of the local economic activities. Most importantly, they were invited to contribute to the maintenance and promotion of the historical, and natural heritage of the town.
_ _ _
?? Hoy, 15 de julio, los voluntarios de España, Grecia, Italia, Letonia y Eslovaquia que participan en el proyecto XacobeAndo y que actualmente se encuentran en Tui, han tenido su primer encuentro oficial con el alcalde de la ciudad, Enrique Cabaleiro González.
Fueron recibidos y acogidos en este rincón histórico del mundo. Se les presentó la actualidad de la región y la importancia de las actividades económicas locales. Y lo que es más importante, se les invitó a contribuir al mantenimiento y la promoción del patrimonio histórico y natural de la ciudad.
You are not allowed to edit this post.