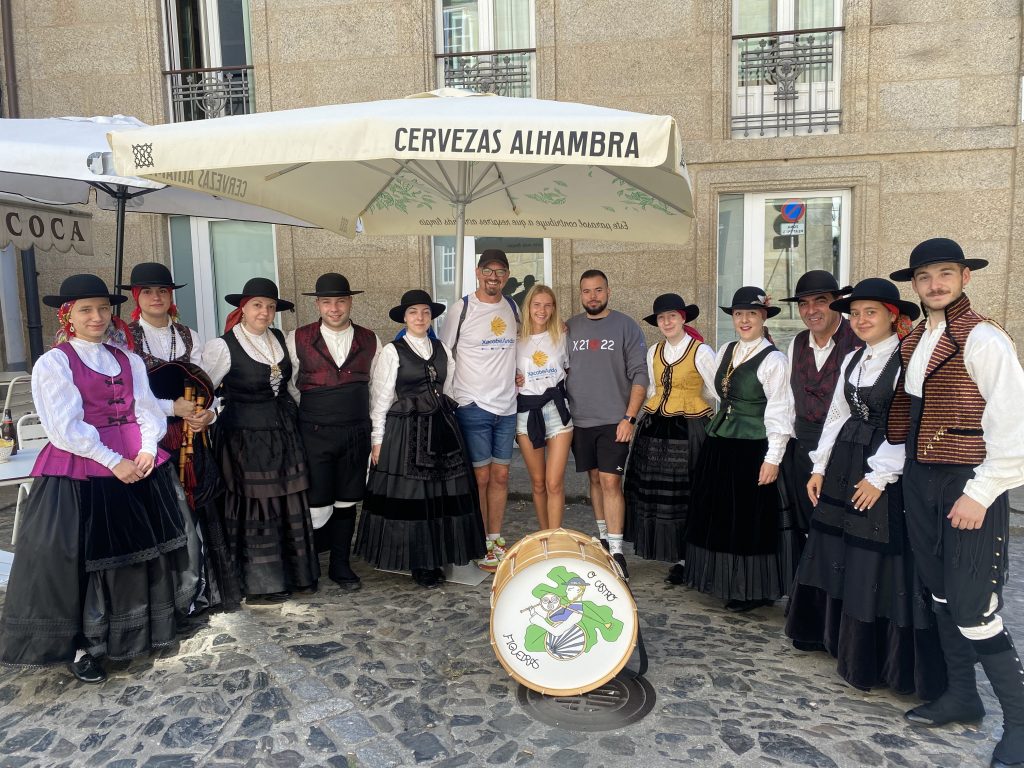 Midterm activities
---
?? On 30th July we went to Santiago de Compostela. Finally we met all together as it was in the first project days. It was really nice to meet all participants and also had a conversations with them about this project and life in Spain. Having the pleasure to be involved in this truly heartwarming project with wonderful people from every corner of Europe, made this 'reunion party' something to write home about, beyond doubt.
Taking part in the activities regarding our marvellous project, XacobeAndo, made the mid-term activities a stand out experience. Our sensational coordinators had us taking part in various activities, making the usually perceived boring, 'evaluation', quite the opposite. With multiple game-like ventures, the entire day passed in a breeze. With a walk around the center of Santiago de Compostela and having the privilege to visit the municipality facilities there, following up with 'mindfulness' games – the entire day was sincerely filled with engaging experiences from top to bottom.
?? El 30 de julio fuimos a Santiago de Compostela. Finalmente nos reunimos todos juntos como fue en los primeros días del proyecto. Fue muy agradable conocer a todos los participantes y también conversar con ellos sobre este proyecto y la vida en España. Tener el placer de estar involucrado en este proyecto verdaderamente conmovedor con gente maravillosa de todos los rincones de Europa, hizo que esta "fiesta de reunión" fuera algo del otro mundo, sin lugar a dudas.
Participar en las actividades de nuestro maravilloso proyecto, XacobeAndo, ​​hizo de las actividades intermedias una experiencia destacada. Nuestros sensacionales coordinadores nos hicieron participar en varias actividades, haciendo que la "evaluación" generalmente percibida como aburrida, fuera todo lo contrario. Con múltiples aventuras similares a juegos, todo el día pasó como una brisa. Con un paseo por el centro de Santiago de Compostela y teniendo el privilegio de visitar las instalaciones del municipio allí, seguido de juegos de 'mindfulness', todo el día estuvo sinceramente lleno de experiencias interesantes de arriba a abajo.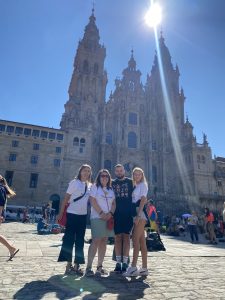 You are not allowed to edit this post.