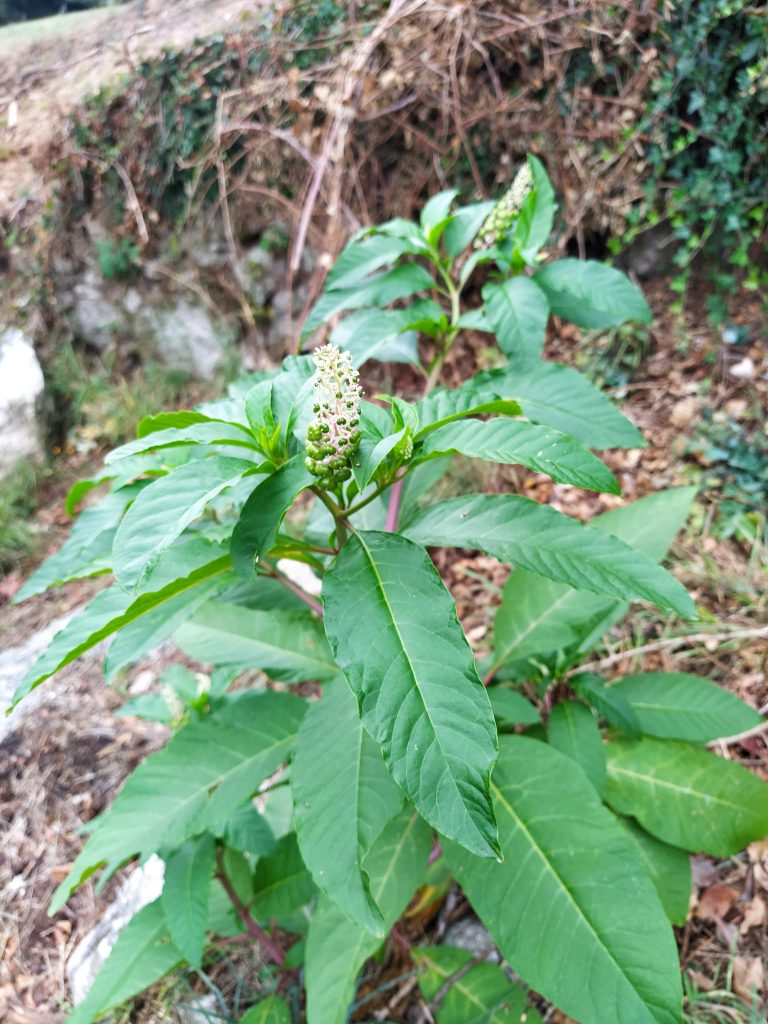 Phytolacca americana
---
?? Phytolacca americana, also known as American pokeweed or inkberry, is an herbaceous perennial plant native to Eastern North America. Despite being a poisonous plant for humans, pokeweed was introduced in Europe about 300 years ago due to its attractive berries that made it a good ornamental plant and that could be used to color wine and be processed to yield a pink dye. It is now considered naturalized in some areas of the continent but invasive in some countries like Italy, France, Switzerland, Spain and Portugal. Pokeweed can be mechanically controlled by removing the root.
?? Phytolacca americana, también conocida como hierba carmín americana o baya de tinta, es una planta herbácea perenne originaria del este de América del Norte. A pesar de ser una planta venenosa para los humanos, la hierba carmín se introdujo en Europa hace unos 300 años debido a sus atractivas bayas que la convertían en una buena planta ornamental y que podía usarse para colorear el vino y procesarse para producir un tinte rosa. Ahora se considera naturalizado en algunas zonas del continente pero invasivo en algunos países como Italia, Francia, Suiza, España y Portugal. La hierba carmín se puede controlar mecánicamente quitando la raíz.
You are not allowed to edit this post.